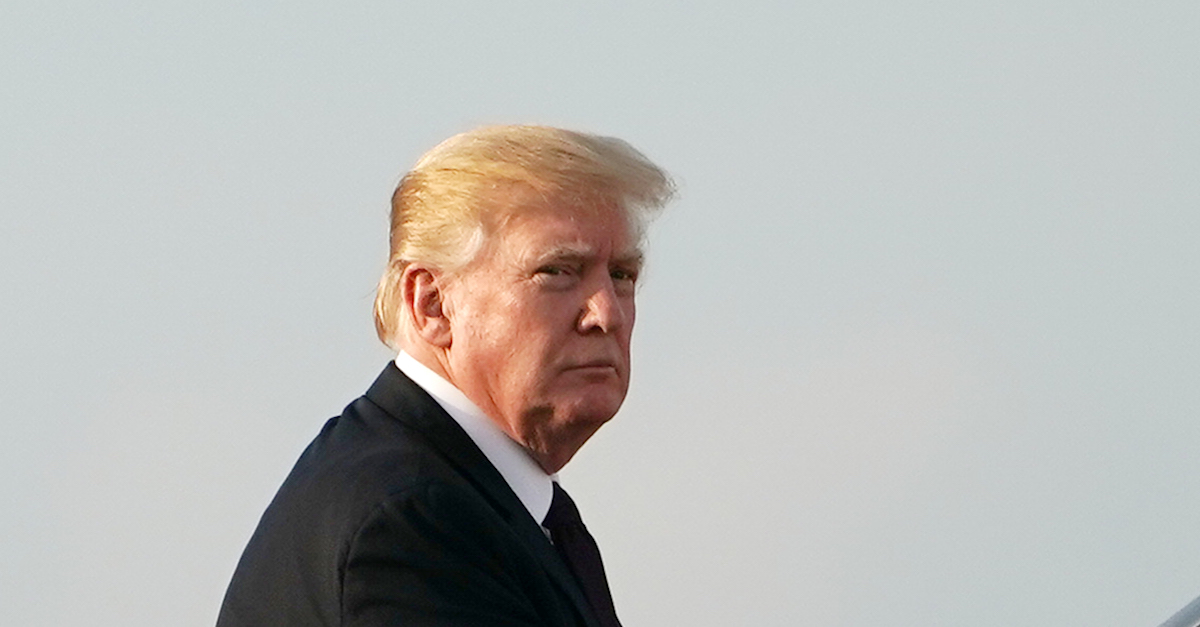 The House Oversight Committee has been looking to get a decade's worth of financial records from accounting firm Mazars USA related to their client, President Donald Trump. Now, the president's lawyers are telling the firm that there could be consequences if they comply with a subpoena from the Democrat-controlled body that expected to be issued on Monday.
Trump's lawyers William Consovoy and Stefan Passantino put the firm "on notice," according to a letter obtained by Politico. After the House Oversight Committee requested documents last month, Mazars asked for what's known as a friendly subpoena, with the intention of complying. Documents requested include any "Statements of Financial Condition" that former Trump lawyer Michael Cohen said inflated Trump's assets. Democrats are looking into whether using these allegedly false statements could be considered crimes, depending on the context in which they were used.
The letter from Trump's lawyers to Mazars' outside counsel Jerry D. Bernstein claimed that the Committee doesn't have the authority to just demand whatever they want.
"[T]he House Oversight Committee is not a miniature Department of Justice, charged with investigating and prosecuting potential federal crimes," the letter said. "It is a legislative body, not 'a law enforcement or trial agency,' and the chairman's attempt to assume for Congress the role of police, prosecutor, and judge is unconstitutional."
Rep. Jim Jordan (R-Ohio) took a similar stance in a memo to Committee members, calling a potential subpoena from Chairman Rep. Elijah Cummings (D-Maryland) a "grave abuse" of power.
"I strongly object to Chairman Cummings' unprecedented subpoena to Mazars and his irresponsible and gravely dangerous course of conduct in a singular obsession of attacking President Trump and his family for political gain," Jordan said.
If Mazars refuses to comply with the subpoena, the matter would likely go before a court, which would determine whether the Committee has a legitimate legislative purpose in seeking the documents. It's unclear what legal consequences they may face from Trump if they turn over the requested materials.
In March, the Washington Post reported on Trump's "Statements of Financial Condition," describing how he would allegedly say his properties had more units than they did (and how much they would each sell for), and similarly inflated the acreage of his vineyard and the number of stories of a tower he owned. Attorney George Conway, a regular critic of the president and husband of Trump adviser Kellyanne Conway said at the time that "people go to prison for things like this."
[Image via Mandel Ngan/AFP/Getty Images]
Have a tip we should know? [email protected]