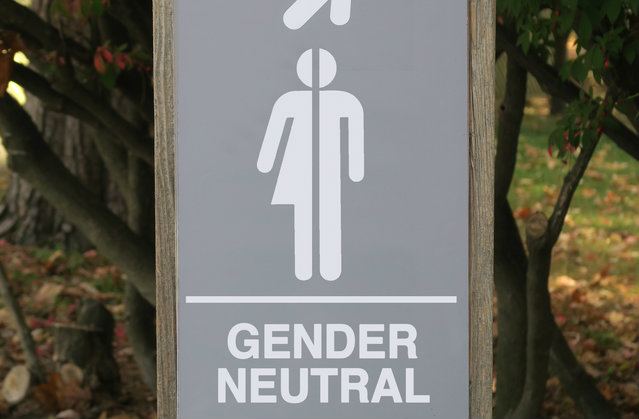 On Friday, the Trump administration canceled its motion to appeal a controversial injunction on an Obama-era guideline on transgender students' rights.
"The parties are currently considering how best to proceed in this appeal," states the filing in the U.S. Court of Appeals for the Fifth Circuit.
You can read the motion here, obtained by Politico.
13 states sued the Obama administration in May over its guideline that said public schools should let transgender students use the restroom matching their gender identity. This policy said that Title IX protected trans people, so schools that defied the policy risked losing federal funding.
A federal judge in Texas ruled on the states' behalf in August, issuing a nationwide injunction against the guideline. The Department of Justice tried to limit the injunction to the plaintiff states, but another ruling in October sustained that ruling.
The Friday filing canceled a pending Nov. 23 motion for partial stay pending appeal. Oral arguments have been scheduled for Tuesday.
[image via John Arehart and Shutterstock]
Have a tip we should know? [email protected]