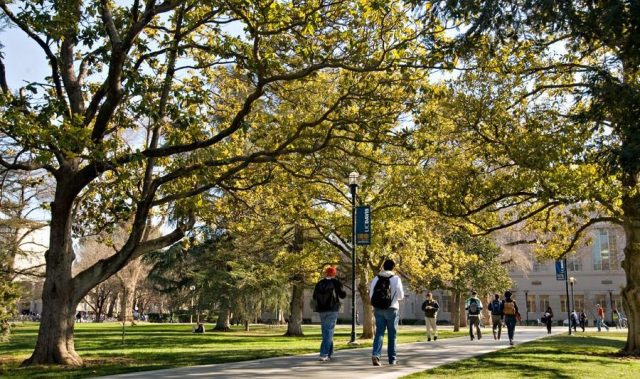 A law that takes a strong progressive stance on LGBT issues is now preventing college students from pursuing academic goals. A new California statute prohibits state agencies — including state universities — from funding travel to a number of states that have laws that allow for discrimination against members of the LGBT community, but now students looking to attend conferences in those states have to pay their own way or not go at all, The Los Angeles Times reported.
Acacia Keith, a senior at University of California-Davis, was planning on going to an event held by the Council on Undergraduate Research, where she would be presenting research on the anti-abortion movement. At least 17 other students at California public universities were supposed to go as well, with their schools footing the bill. Unfortunately for them, the conference is being held in Tennessee, which, along with Kansas, Mississippi, and North Carolina, are on the no-travel list.
Tennessee earned itself a place on California's list by passing a law in 2016 that allows therapists to refuse service to potential LGBT clients if it conflicts with their religious beliefs. The California law took effect on January 1, 2017.
As it turns out, though, Keith herself has no problem missing the conference, which she now says she would gladly skip anyway. "I don't want any funding on my behalf from the state, my parents or grandparents to go to a state like Tennessee that discriminates against LGBT people," she told the Times.
Other students are looking into private funding so they can still go. Mark Rivera, another UC-Davis senior, said, "The law is a juvenile but well-intended reaction to a real problem," adding that "instead of discouraging travel to supposedly backward places, we should encourage travel; otherwise, campuses will become more insular and make the problem worse."
The law does have exceptions for cases where travel is necessary to fulfill contracts that were previously in place, such as for college sports games. UCLA already had a football game scheduled at Memphis, and the baseball team has a three-game series in North Carolina. Since the law took effect, however, no future games will be planned in the banned states.
Have a tip we should know? [email protected]