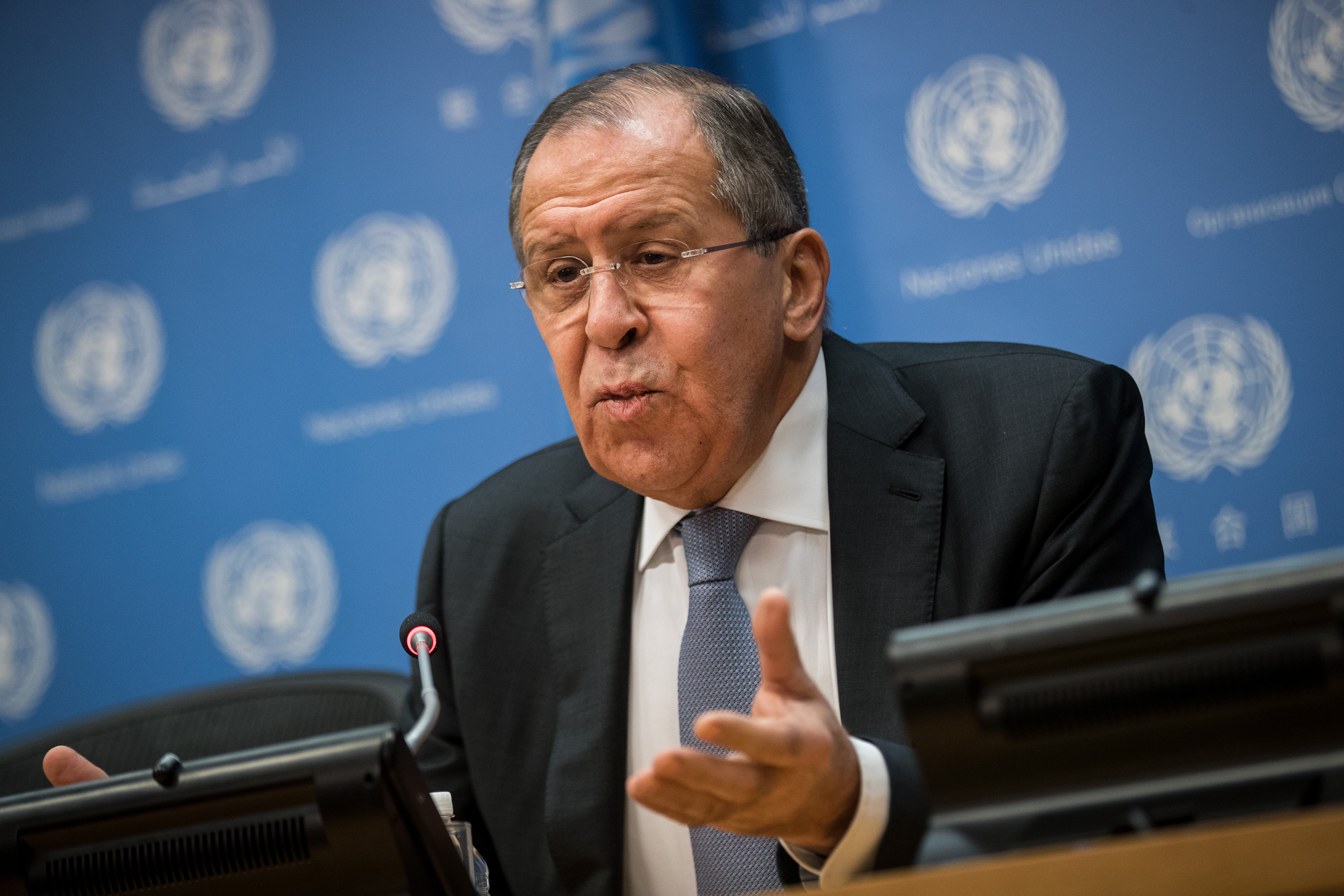 A top official with the Russian Federation ("Russia") dismissed special counsel Robert Mueller's indictment of 13 Russian individuals and three Russian-linked entities as baseless "blabber" in a statement on Saturday morning.
During a question-and-answer session at the 2018 Munich Security Conference in Munich, Germany, Russian Foreign Minister Sergey Lavrov was asked for his response to Friday night's indictments. He said:
I have no response. You can publish anything, and we see those indictments multiplying, the statements multiplying. Until we see the facts, everything else is just blabber — I'm sorry for this expression.
Lavrov, who speaks English, spoke in Russian when making the above dismissive remarks. Some social media translations have rendered the word "blabber" as "blather," "claptrap," or "a bit of trouble."
Mueller's 37-page indictment only mentions Russia's official name–the Russian Federation–once and this mention appears in a section detailing how Russian trolling efforts were also aimed at Russian citizens and electoral systems.
There are, however, three references to the "Russian government," but none of those references explicitly allege electoral interference by the Russian government itself. The indictment's failure to explicitly charge or accuse the Russian Federation of interfering with the 2016 U.S. general election is likely the reason Lavrov was nonplussed when pressured to respond to the news.
Lavrov's Saturday morning criticisms of the Mueller investigation echo previous comments reported by the TASS news agency–the Russian equivalent of the American-based Associated Press or the London-based Reuters news agencies–regarding the specter of state-sanctioned Russian meddling in the U.S. electoral system. On Friday, Lavrov said:
The situation where no facts have leaked [into] the public sphere over almost half-a-year that the investigation is in progress is simply impossible for the U.S. If there were at least some smoldering, smoke would be seen at once. I think they've cornered themselves by declarations about precise data on Russian meddling and now they are trying to at least some retroactive justifications but still they are floundering.
Lavrov's statement contrasts with most statements being issued by members of the U.S. government.
Speaking at the same security conference, White House National Security Adviser H.R. McMaster said, "As you can see with the FBI indictment, the evidence is now really incontrovertible and available in the public domain, whereas in the past it was difficult to attribute for a couple of reasons. But now that this is in the arena of a law enforcement investigation it's going to be very apparent to everyone."
McMaster added, "All that has done is appeal to those big fringes while uniting all of our politics actually against Russia and Russian interference."
[image via Drew Angerer/Getty Images]
Follow Colin Kalmbacher on Twitter: @colinkalmbacher
Have a tip we should know? [email protected]