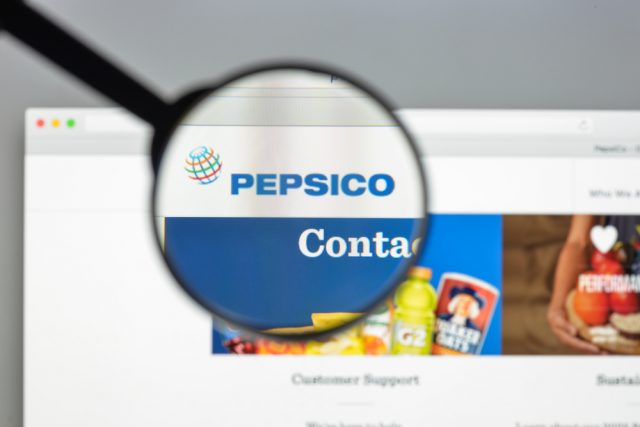 The world now knows that PepsiCo is under investigation by the SEC for allegedly firing their general counsel in retaliation for her handling of an internal investigation. The news got out because an attorney with law firm WilmerHale, who is working with the company during the probe, sent out an email with documents to other lawyers … and a Wall Street Journal reporter by mistake.
WSJ told the story this morning, acknowledging how they got their info. According to their report, Maura Smith was fired as general counsel in 2012 while she was heading up an investigation of Wimm-Bill-Dann, a Russian company PepsiCo had just acquired. Smith led a team of outside lawyers who were looking into the company's business practices. That investigation came about after a Wimm-Bill-Dann employee reported to PepsiCo that senior staff were fudging the firm's financials.
A memo included in the documents accidentally sent to the WSJ reporter reportedly said the SEC "appears to be focused on allegations by Ms. Smith that she was retaliated against in violation of the SEC's whistleblower rules." The memo also said Smith had appeared before government attorneys earlier this year, during an investigation of U.S. companies suspected of having employment contracts that discouraged reporting improper practices.
When Smith and PepsiCo parted ways, the company said she had resigned to pursue other opportunities. Smith reportedly got $6 million when she left, part of an agreement where each side was bound not to disparage the other.
A WilmerHale spokesperson said in a statement to LawNewz.com:
We deeply regret that privileged documents were inadvertently emailed to a reporter at The Wall Street Journal.  WilmerHale takes full responsibility, and we apologize to our client.  We promptly advised The Wall Street Journal of the error and asked the reporter to delete the material.  The reporter told us he had deleted the material, but we later learned he had printed and retained hard copies.

We are disappointed that The Journal has decided to publish private information it knew was protected by our client's legal privilege.  We are taking additional measures designed to ensure that emails are not misaddressed to unintended recipients.
LawNewz.com reached out to the Journal for comment upon receiving this statement.
PepsiCo addressed the story in a statement of their own:
Fair and ethical business conduct is central to PepsiCo's core values. This story was based on private, attorney-client privileged documents that were, as a result of a technical error, mistakenly emailed to a Wall Street Journal reporter by a law firm that represents PepsiCo. The documents relate to conduct at a Russian company that began prior to its acquisition by PepsiCo in 2011. As soon as PepsiCo became aware of the conduct, it fully investigated and remediated the issues, which were not material to PepsiCo's financial statements. The end of Ms. Smith's tenure was in no way related to any dispute or disagreement regarding matters investigated or actions taken in connection with the company's remediation efforts. PepsiCo did not engage in any retaliatory conduct and any allegations to the contrary are untrue. The company is cooperating with the SEC investigation.
Note: This article has been updated with PepsiCo's full statement and WilmerHale's statement.
[Image via Shutterstock]
Have a tip we should know? [email protected]