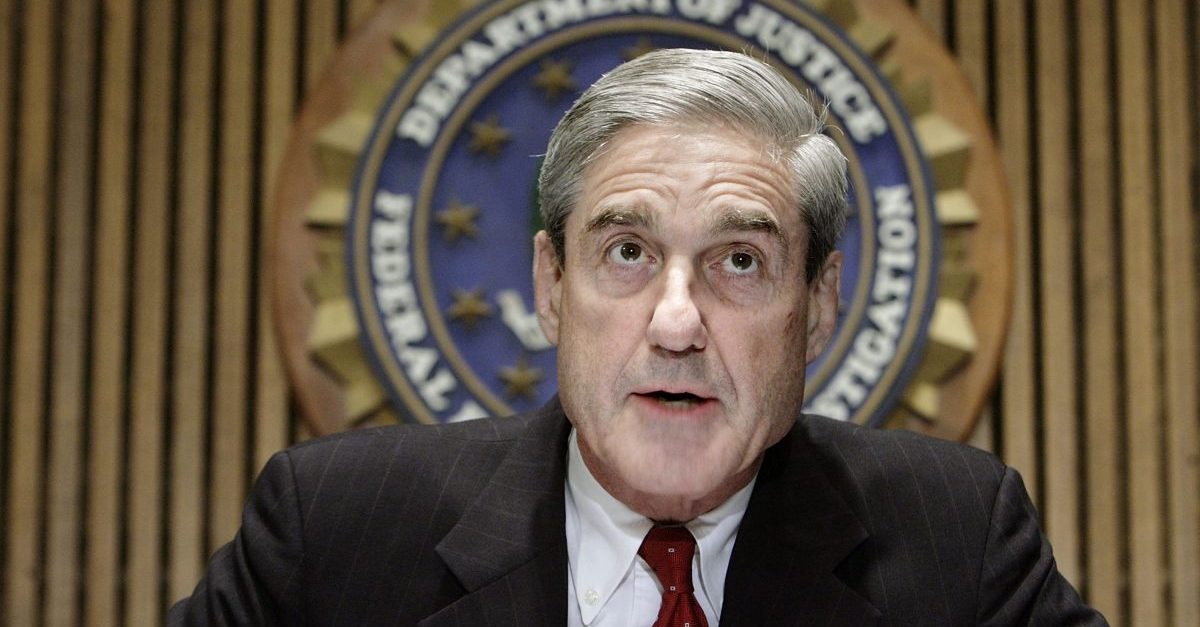 Sen. Chuck Schumer (D-N.Y.) is demanding that the Department of Justice's Inspector General Michael Horowitz immediately launch an investigation into any correspondence between acting Attorney General Matthew Whitaker and President Donald Trump's regarding Special Counsel Robert Mueller and the Russia investigation.
"Did Matthew Whitaker share confidential information about Mueller's investigation with President Trump?" Schumer tweeted. "Inspector General must investigate now."
That sure sounds like Schumer is suggesting Whitaker and Trump may have colluded against the Mueller investigation.
Schumer asked Horowitz to "conduct an investigation into whether any potentially unlawful or improper communications have occurred between Acting Attorney General Matthew Whitaker, the White House, and other entities."
"Recent reports regarding Mr. Whitaker's unusual history of contacts with the White House give rise to serious concerns about whether he has engaged in communications intended to undermine or obstruct Special Counsel Robert Mueller's investigation into Russian interference in the 2016 election, or that otherwise may have been in violation of law or policy," the letter continued.
It is worth pointing out that Schumer had no evidence of wrongdoing, but cited news reports that said when Whitaker was Jeff Sessions' chief of staff, he and Trump did talk on the phone — alone. Another report called Whitaker a "spy." The justification behind the investigation he is asking for basically boils down to "people are concerned."
Schumer himself acknowledged this: "While I understand certain communications between the Department of Justice and the White House related to law enforcement are allowed in limited circumstances, in light of these concerns, I request that you address the following questions." Whitaker didn't help his case, it should be noted, when he wrote an op-ed for CNN and made appearances on the same network criticizing the Mueller investigation as a "witch hunt" that had probably gone to far.
In any event, the senator from New York then fired out six questions he wants answered: Did then-chief of staff Whitaker "obtain access to confidential grand jury or investigative information related to the Special Counsel investigation; did Whitaker discuss any of these things with Trump or otherwise unauthorized individuals over the phone, electronically or in person; where and when did that happen, and what was discussed; did Whitaker promise Trump or other relevant White House people he would obstruct the Mueller probe; has Whitaker modified DOJ policy on communication with the White House; did Whitaker or others commit "any violations"/were there any "allegations of violations" of DOJ communication policy.
[Image via Chip Somodevilla/Getty Images]
Have a tip we should know? [email protected]