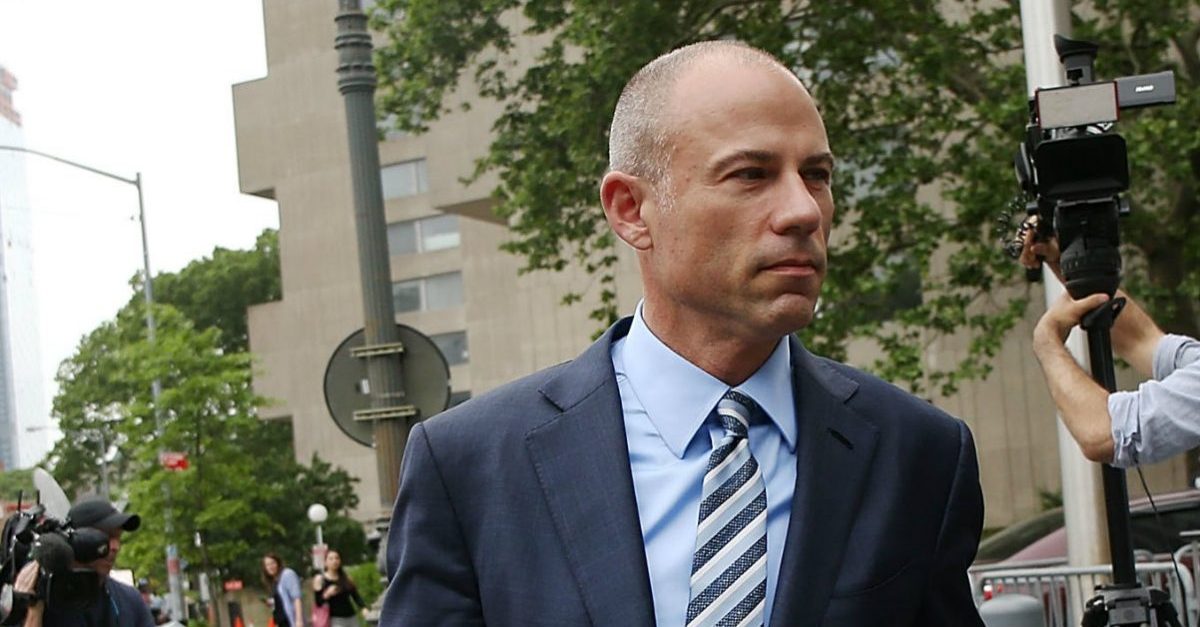 Stormy Daniels' attorney Michael Avenatti claimed Tuesday afternoon on Twitter that he has "authorized" the release of all video he says will exonerate him of domestic violence allegations. Avenatti was arrested on suspicion of domestic violence last week in Los Angeles, and the alleged victim has been named as actress Mareli Miniutti.
"I want the truth to be known – all of it. The truth about the alleged incident on Tues night/Wed am, as well as the truth about TMZ's completely false reporting about last Wed afternoon. I want it ALL disclosed. ASAP. As a result, I just authorized the release of all the video," he said.
Avenatti shared a screenshot of a letter he signed, saying, "I hereby request that SM 10000, LLC, immediately release to my counsel and the Los Angeles Police Department all video footage recorded on Tuesday, November 13-Wednesday, November 14 from any and all security cameras at the building which captured footage related to the alleged incident (the 'Footage')."
Avenatti has spent much of Tuesday railing against the gossip site TMZ, which initially reported that he had battered his estranged wife, before later correcting that. TMZ reported on Tuesday that court documents showed that it was Miniutti who has been granted a restraining order she requested.
Although Avenatti has denied ever striking a woman or abusing anyone, Miniutti claimed in court documents that after she and Avenatti argued over money on Nov. 13, he called her an "ungrateful f**king bitch," hit her in the face with pillows, grabbed her by the wrist, and pulled her off of a bed. She also alleged that this was not the first time he abused her, saying that in February he pushed her into a hallway, causing her to hit her head.
[Image via Spencer Platt/Getty Images]
Have a tip we should know? [email protected]