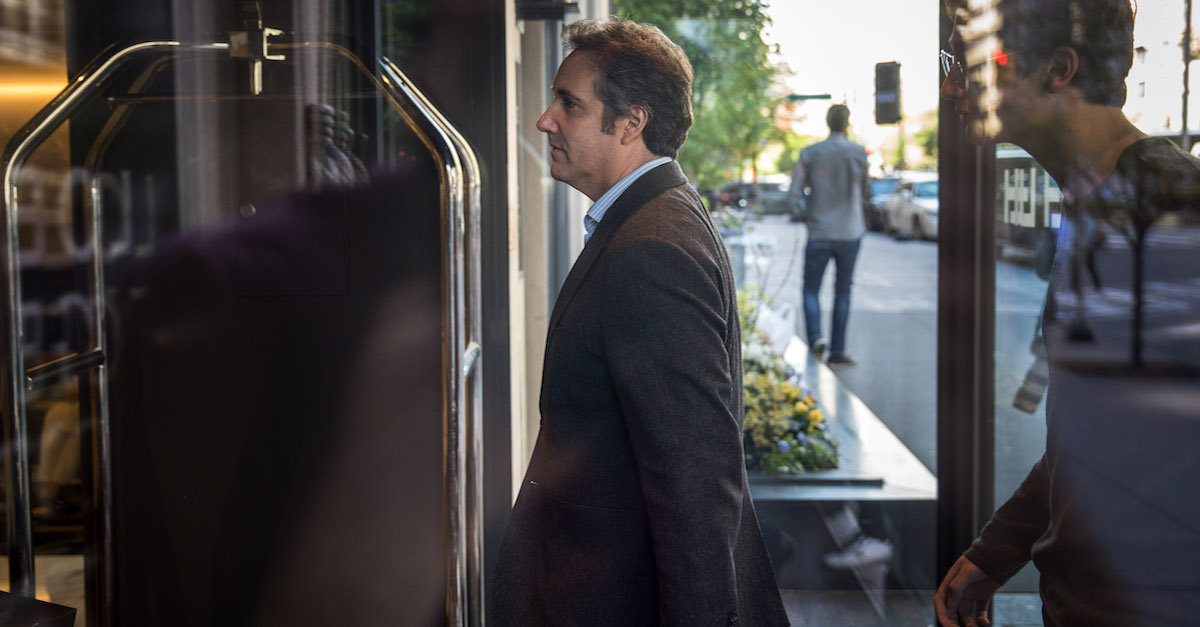 The stakes for Donald Trump's lawyer Michael Cohen certainly changed when Stormy Daniels' attorney Michael Avenatti released records showing that Cohen's shell corporation Essential Consultants, LLC, was paid by major companies. But the stakes got worse when companies said Cohen was the one approaching them about various consulting opportunities and made many wonder what kind of legal peril he might have placed himself in by doing so.
You can add a recent meeting Cohen reportedly had in Florida with a Qatari official to the list of now-questionable activity. It reportedly occurred days before the April 9, 2018 FBI raid of Cohen's home, office and hotel room.
Foreign Policy had the story:
The sources would not say what was discussed at the meeting with Qatar's minister of economy and commerce, Ahmed bin Jassim bin Mohammed Al Thani. But the Washington Post reported this week that Cohen had offered his services to a different Qatari official at a meeting in December 2016, promising access to the White House in exchange for $1 million.
It's not just that Cohen reportedly met with a Qatari official. It's supplemented by this nugget from the Washington Post, that Cohen is "believed to have pitched his influence directly to a foreign government [Qatar]" before.
The report said that in late 2016 Cohen offered Qatar access to the Trump Administration in exchange for $1 million and the offer was declined.
This detail, taken with knowledge that deals between Cohen and companies did begin with him reaching out to them, makes one wonder why he was meeting with Qatar's minister of economy and commerce days before authorities would execute search warrants.
A spokesperson for the Qatar Embassy told Foreign Policy that "the State of Qatar has never been a client of Mr. Cohen" and Cohen's attorney Stephen Ryan did not respond to requests for comment.
It's notable that the Qatar Embassy said Cohen requested the meeting but didn't say if it took place. Saying Cohen requested the meeting is newsworthy in its own right, however.
What appears to have saved Cohen from a Foreign Agents Registration Act (FARA) violation in this case is that there was no apparent agreement with Qatar.
It remains to be seen if the Novartis deal will pan out differently for Cohen in terms of FARA.
Law&Crime has reached out to Cohen's attorney for comment.
[Image via Drew Angerer/Getty Images]
Have a tip we should know? [email protected]