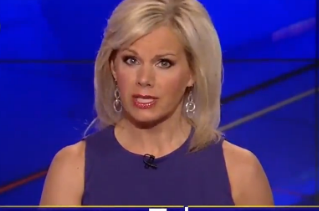 In a bold move, former Fox News' anchor Gretchen Carlson filed a lawsuit against Fox News Chairman and CEO Roger Ailes in the Superior Court of New Jersey alleging that he sabotaged her career because she refused his sexual advances and complained about "the severe and pervasive sexual harassment." Whether the allegations are true or false (read more about them here), the case that was put forth in a complaint filed on Wednesday is riddled with some legal issues that could put Carlson at a disadvantage. From reading the lawsuit, I would venture to guess that attorney who filed this complaint did so in a hurry. I talked to other attorneys, who are experts in this field, and they agree. That's not to say Carlson doesn't have a claim or she couldn't win an eventual case, but there are certainly some lingering legal questions.
For one, why isn't Fox News named as a defendant? Carlson only names Roger Ailes, yet all of her complaints stem from Ailes' alleged conduct while he served as CEO of Fox News.
"It is absolutely absurd and bizarre that Fox News is not named as a defendant," New Jersey attorney Rosemarie Arnold told LawNewz.com. Arnold specializes in these kind of cases.  When a CEO acts within the course and scope of his employment, the company can be held responsible for his conduct as long as its not unforeseeable.
"He didn't fire her.  Fox News fired her. He was an agent of Fox News," Arnold said. (To note: A Fox spokesperson clarified that Carlson's contract was up on June 23rd and it wasn't renewed)
In addition, there is a jurisdictional issue. Carlson filed the lawsuit in New Jersey but used a New York law as the basis for her case. Yes, Roger Ailes lives in Cresskill, New Jersey but the law that Carlson claims that he violated is a New York City code. In addition, the alleged incidents happened in New York City.
"You are asking a New Jersey judge to interpret New York law," Arnold said.
The law that Carlson claimed Ailes violated specifically says:
It shall be an unlawful discriminatory practice.. For an employer or an employee or agent thereof, because of the actual or perceived age, race, creed, color, national origin, gender, disability, marital status, partnership status, sexual orientation or alienage or citizenship status of any person, to refuse to hire or employ or to bar or to discharge from employment such person or to discriminate against such person in compensation or in terms, conditions or privileges of employment.
And, in fact, the law makes clear that an employer (Fox) can be held liable for an unlawful discriminatory practice based upon the conduct of an employee if "the employee or agent exercised managerial or supervisory responsibility." Ailes clearly would qualify as someone who exercised "supervisory responsibility" over Carlson.
"I think she used the wrong statute to sue him," Arnold said, adding there are plenty of other New York laws that protect women from this alleged conduct.
As for the claim of retaliation, Carlson contends that Ailes told her "I think you and I should have had a sexual relationship a long time ago and then you'd be good and better and I'd be good and better." Carlson says 9 months after that statement, Ailes ended her career at Fox News.  The wording of that statement is important because you will note that Carlson did not say Ailes propositioned her for sex during the meeting. Instead, she references his alleged claim that they "should have" had a sexual relationship. That's a bit different, and could be used to say that wasn't the direct and proximate cause of her firing from Fox News.
Regardless, there is no doubt that Carlson made some pretty damning claims about Ailes' alleged conduct that are certainly worthy of further investigation. 21st Century Fox announced that they have commenced a "internal review" of the matter.  Mr. Ailes is vigorously denying the allegations.
"Gretchen Carlson's allegations are false. This is a retaliatory suit for the network's decision not to renew her contract, which was due to the fact that her disappointingly low ratings were dragging down the afternoon lineup," he said in a statement.
Have a tip we should know? [email protected]
Rachel Stockman - Editor in Chief / On Air Host