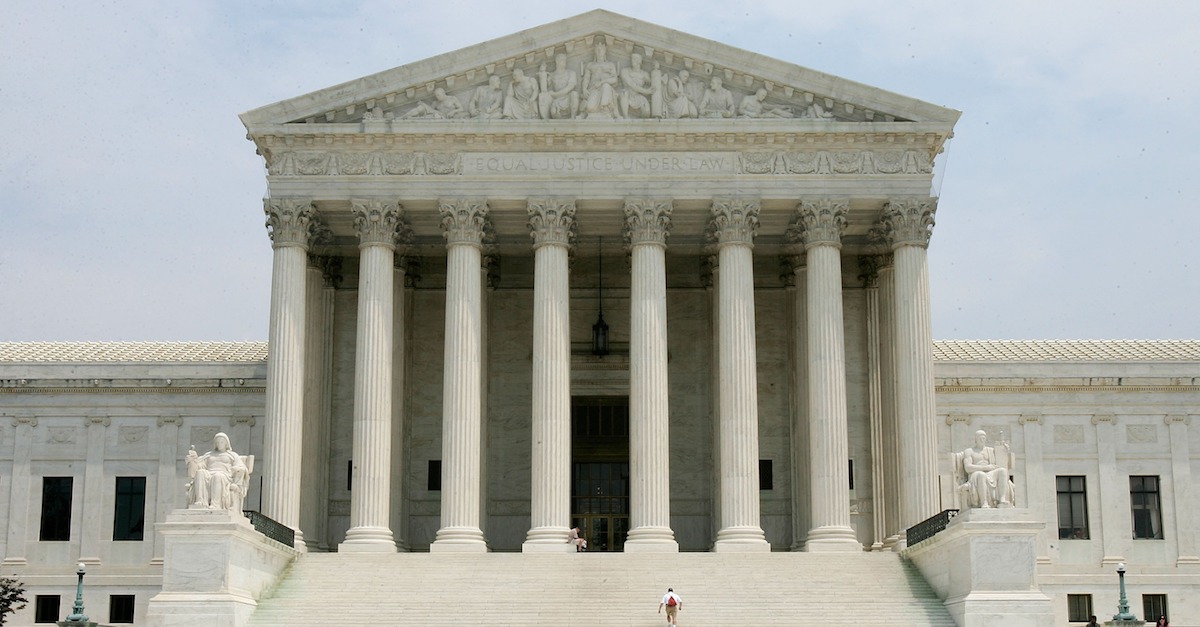 The United States Supreme Court is going to resolve the ongoing dispute in Dept. of Commerce et al. v. New York, et al., which deals with the 2020 census citizenship question controversy.
"The petition for writ of certiorari before judgment is granted. The case will be set for argument in the second week of the April argument session," the Supreme Court announced on Friday.
That the petition to hear the case was granted before a judgment was apparently quite the rarity. What this means is that the Supreme Court is going to review the case in advance of a judgment by the appellate court. Instead, this is going directly from U.S. District Judge Jesse M. Furman's court to SCOTUS.
Oral arguments have already been scheduled for April.
Previously, Furman ruled that Commerce Secretary Wilbur Ross had to sit for a deposition in the lawsuit over the controversial citizenship question. The question asks people to identify on the census whether they are American citizens or not. Furman said that Ross' credibility was an issue.
"Applying well-established principles to the unusual facts of these cases, the Court concludes that the question is not a close one: Secretary Ross must sit for a deposition because, among other things, his intent and credibility are directly at issue in these cases," Furman wrote.
Furman had already ruled that plaintiffs plausibly argued the Trump Administration acted with "discriminatory animus" by attempting to include the controversial question on census forms. Furman said that due to the public interest, Secretary Ross would have to sit for a deposition for the sake of transparency.
"Most significant, the Court found reason to believe that Secretary Ross had provided false explanations of his reasons for, and the genesis of, the citizenship question," Furman said.
In Nov. 2018, the Supreme Court denied the Department of Commerce's request for a stay in the 2020 census question case. Conservative justices Clarence Thomas, Samuel Alito, and Neil Gorsuch did not agree.
In Jan. 2o19, Furman blocked the inclusion of the question and called out Wilbur Ross in a lengthy opinion.
The DOJ announced that it would aggressively appeal the decision, since it was "exceedingly unlikely that the parties could obtain full review in both the court of appeals and this Court by the end of June," and those census forms need to be printed.
All of this is now being moved up to April, so the DOJ is getting its wish granted.
[Image via Alex Wong/Getty Images]
Have a tip we should know? [email protected]