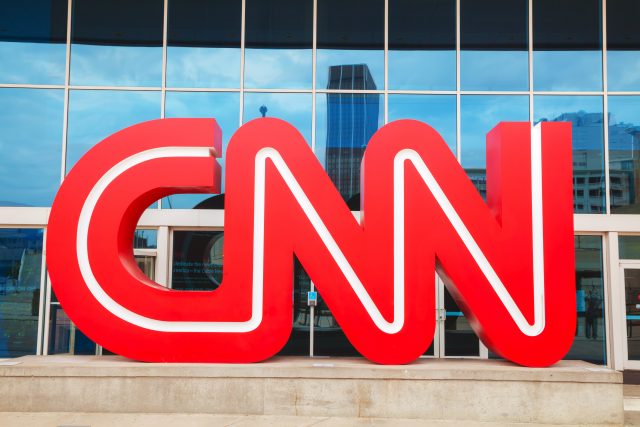 If you believe the mainstream narrative about CNN's retraction on the Russia story, you probably think that the network was exercising extremely commendable journalistic standards by confronting their "fake news" phobia, and cleaning house in order to save face. But I can't help but be a bit of a skeptic, and wonder if this is really the reason for the big shake-up.
The questionable CNN article, which stated a Russian bank linked to a close ally of Trump was under Senate investigation, was clearly poorly sourced. It probably shouldn't have been posted to begin with, but the network still hasn't said that it was inaccurate. To boot, a spokesperson merely contends that it didn't meet their journalistic standards (i.e. it only had one anonymous source). So why the extreme reaction? After all, the move by CNN only gave conservatives more fodder to decry "fake news." On the scale of journalism ethics, a retraction is the most drastic step a news organization can take after a story is published. On top of that,  three well-regarded journalists were reportedly forced out, including Pulitzer-Prize winning journalist Eric Lichtblau (who no doubt CNN paid a pretty penny to recruit from The New York Times earlier this year).
What could be behind all of this? Law and Money.
A New York Post article by Emily Smith published Tuesday night has not gotten nearly the attention it deserves, and may very well be the key to all of this. The article states that Trump ally Anthony Scaramucci threatened the network with a $100 million libel lawsuit over the botched story for which he was the subject.
"The specter of a $100 million libel suit scared CNN into retracting a poorly reported story that slimed an ally of President Trump's — and forcing out the staffers responsible for it," the article says.
What makes the Post's scoop even more believable is that CNN's corporate parent Time Warner is in the midst of a $85.4 billion merger with AT&T that is currently being scrutinized by the Department of Justice for any antitrust violations. Throughout his campaign, President Trump has repeatedly voiced his opposition to the merger. On top of that, the last thing a buyer (AT&T) wants to see is a $100 million potential liability in the form of a lawsuit. It's hard to imagine CNN President Jeff Zucker didn't weigh all of these factors together before rendering his decision. There is nothing worse than going to your new owners (or potential owners) and telling them that you are getting slapped with a $100 million lawsuit on the eve of the sale, especially when Zucker has already been under fire for his aggressive approach to the Russia/Trump story.
And remember this tidbit:
"What is interesting is that the AT&T execs who will decide who goes and who stays are [AT&T CEO] Randall Stephenson and [AT&T Entertainment Group CEO] John Stankey — who have a very good relationship with the current administration."
Like the Fox News situation, pundits are quick to grab on to the ethics story, and forget that most business decisions (whether news organizations will admit it or not) come down to a company's bottom line. When Fox News fired Bill O'Reilly and exec Bill Shine, many advocates praised executives for taking swift action.
But, as I pointed out then, the Murdochs run the fourth largest media conglomerate and are worth billions. The decision to fire the top Fox talent likely came down the Murdoch's desire to own outright the very profitable Sky Network in the U.K. Right now they have a 39% percent stake, but in December, 21st Century Fox announced a £11.7bn bid for the 61% stake it does not already own.
Back in May, there were three words threatening to hold up the deal. The Murdochs, as news and information owners, had to be deemed by British regulatory authorities "fit and proper" owners to gain and retain a broadcast license. So, as you can see, it comes down to somewhat a "fuzzy" legal ethics concept imposed by the British government and lots of $$$$ on the line for the Murdochs. I wouldn't be surprised if the same type of legal and monetary considerations were in play when CNN made the decision to nix the journalists and take down the article. We reached out to a CNN spokesperson with that very question, but haven't heard back.
This is an opinion piece. The views expressed in this article are those of just the author.
Rachel Stockman - President / On Air Host