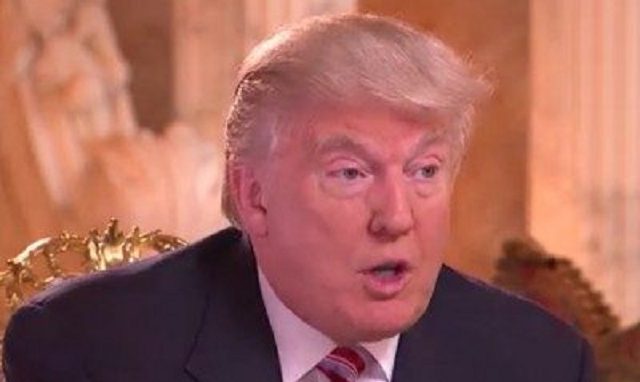 President Donald Trump has a top litigator in his corner during the Justice Department's investigation of Russian connections to his presidential campaign. But Marc Kasowitz wasn't the Trump team's first choice, according to a report by Yahoo News, and it turns out the others just weren't interested.
Some of the attorneys on the list were Brendan Sullivan of the law firm Williams & Connolly, Ted Olson of Gibson, Dunn & Crutcher, Paul Clement and Mark Filip of Kirkland & Ellis, and Robert Giuffra of Sullivan & Cromwell, the report says. All are among the top firms in the country.
Common reasons that sources gave for why the firms didn't want the President's business were fears that Trump wouldn't go along with his attorneys' counsel. "The concerns were, 'The guy won't pay and he won't listen,'" a lawyer familiar with the matter told Yahoo. Trump and his businesses have a reputation (and a history of litigation) for allegedly not paying people he's hired to provide services.
Other issues were that taking a side in such a politically charged atmosphere could hurt business, as well as recruitment efforts.
Not all of the reasons for turning down the President were personal, though. Other excuses included existing clients who are connected to the investigation, thus posing a potential conflict of interest. Brendan Sullivan reportedly said he was just too busy, with upcoming trials on his calendar that would prevent him from dedicating enough time to Trump's case.
In addition to those four firms, The Washington Post previously reported that Trump was considering attorneys with Steptoe & Johnson and O'Melveny & Myers, but the specifics regarding why they were not retained are unclear.
With Marc Kasowitz, Trump has a tough attorney who he's familiar with. Kasowitz previously aided Trump during the Trump University cases. He also notoriously wrote a letter to The New York Times on Trump's behalf, threatening legal action after the Times ran a story about allegations from women who said Trump sexually assaulted them.
Have a tip we should know? [email protected]