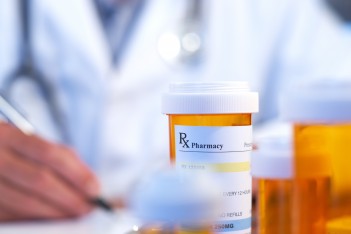 The U.S. Drug Enforcement Agency (DEA) sued the state of Utah last month, seeking authority to obtain access to an individual's prescription drug records without a search warrant. The American Civil Liberties Union (ACLU) on Thursday filed a motion to intervene in that lawsuit on behalf of individuals whose prescription records are contained in the Utah Controlled Substance Database (UCSD).
According to the ACLU, Utah developed the UCSD in 1996 to help physicians prevent drug overdoses and abuse by patients.  The database contains prescription drug records for individuals who are prescribed medications listed under the Controlled Substances Act.  Generally speaking, controlled substances are usually prescribed to treat chronic and acute pain, anxiety disorders and attention-deficit disorders.
In 2014, it was reported that law enforcement agencies had accessed the database without a warrant and viewed prescription drug records for 480 Unified Fire Authority emergency responders.  To prevent this warrantless searching of private medical records, the Utah legislature amended the UCSD law in 2015 to require law enforcement agencies to obtain a probable cause search warrant to access the database.
In the current lawsuit, the DEA seeks authority to gain access to the UCSD through the use of an administrative subpoena, which requires a lower standard of proof.  An administrative subpoena can be issued by a showing that records will be "relevant or material" to an investigation.  The ACLU argues that the use of an administrative subpoena to obtain access to highly sensitive medical records violates the Fourth Amendment.
"Utah law and the Fourth Amendment clearly require the DEA, and any other law enforcement agency, to get a warrant before searching through the highly private and personal 'digital medicine cabinets' of thousands of Utahns," ACLU of Utah Legal Director John Mejia said in statement. "Utah's law was passed with overwhelming support by Utah legislators and the general public, who clearly appreciate the need to protect the privacy of all Utahns from warrantless government searches."
The ACLU's argument prevailed in a similar lawsuit brought in Oregon in 2014.  In that case, the judge found patients have a reasonable expectation of privacy in their prescription drug records and the Fourth Amendment requires law enforcement to obtain a warrant to gain access to such information.  That case is now pending before the Ninth Circuit Court of Appeals.
READ the ACLU Motion to Intervene:
ACLU Utah Prescription Motion to Intervene
Have a tip we should know? [email protected]