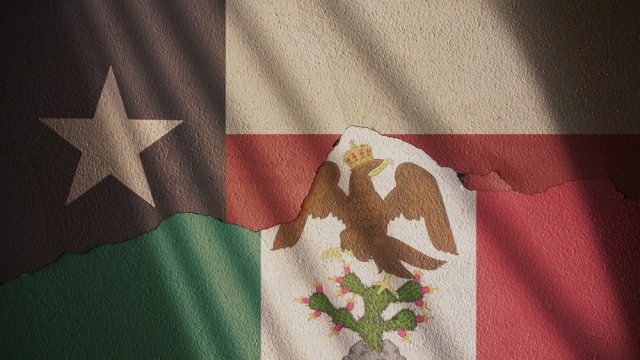 Texas Governor Greg Abbott has signaled his state's intent to accept a controversial offer of aid from neighboring Mexico in order to help victims of Hurricane Harvey.
That aid will include food, automobiles and boats and could also include assistance from the Mexican armed forces.
Speaking at a press conference in Austin, the state's capitol, Abbott responded to questions about taking advantage of the aid package in the affirmative. He said:
"Yes. I have, and we are. We had a list of aid and assistance that they have offered to provide that we are accepting."
Mexico's Consul General in Austin, Carlos Gonzalez Gutierrez, said he was glad the Lone Star State took up the neighboring republic on their offer, "We are very pleased with Governor Abbott's response. Mexico looks forward to doing its share."
Mexican Undersecretary for North American Relations, Carlos Sada, said: "Texas and Mexico share more than half the border. There are families, marriages, businesses that bind our two sides. This is about being good neighbors…"
The offer comes at a time when next-door neighbor relations between the two North American countries are tenuous and frayed due to a wellspring of nativism directly emanating from the White House and its allies.
During a mostly congenial meeting between Mexican President Enrique Peña Nieto and U.S. President Donald Trump earlier this summer, the differences were put into stark relief. Trump doubled-down on his oft-repeated claim that Mexico was to pay for his proposed border wall, while Peña Nieto mostly talked around the issue and tried to play nice.
In the aftermath of that meeting, Peña Nieto's favorability rating in Mexico plummeted to an historic low and hasn't recovered since–in fact, it's only gone lower–an indication of Trump's deep unpopularity south of the border.
Trump himself has yet to acknowledge Mexico's aid package. Meanwhile, the U.S. president conspicuously accepted and thanked far-away Singapore for their help in dealing with Harvey's unchecked devastation.
Thus, the Mexican aid offer has been considered some sort of political slight against Trump. That interpretation, however, is largely ahistorical.
In 2005, for the first time in 159 years, Mexican armed forces were used in an operational capacity in the United States in order to help victims of Hurricane Katrina. Their assistance proved vital in dealing with that storm's fallout.
[image via Shutterstock.com]
Follow Colin Kalmbacher on Twitter: @colinkalmbacher
Have a tip we should know? [email protected]