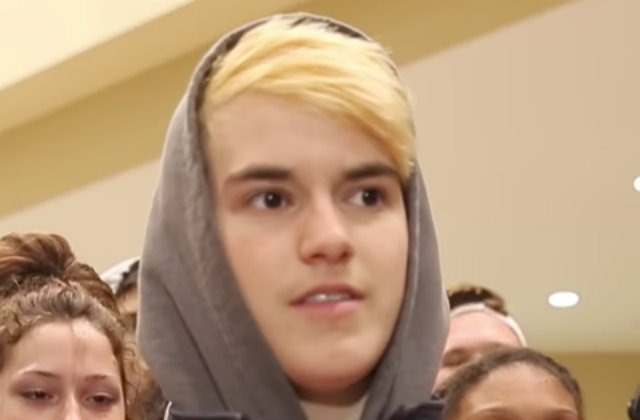 Texas lawmakers want to change things after a transgender boy won a girls' wrestling championship, but that move won't be met quietly.
The goal of Senate Bill 2095 depends on who is reading it. Supporters claim it keeps student athletes safe from steroid users. Opponents say it will just stop some trans athletes from competing.
Steroid usage is already prohibited by the University Interscholastic League, the governing body for student competitions in Texas public primary and secondary schools. But there are exceptions for athletes with legitimate medical issues. That includes transgender students seeking hormone therapy.
SB 2095 would change that.
The league may declare a student ineligible for competition on the basis of steroid use described by Subsection (h) if the league determines that the safety of competing students or the fairness of a particular competition has been or will be substantially affected by the student's steroid use.
The bill's writer, Sen. Bob Hall (R-Edgewood), said it is just about making competitions safe and fair. Most lawmakers in the Texas Senate supported him, passing his bill 22-8 on Wednesday. Now it makes its way to the state House.
Recent events drove this bill. Mack Beggs won the Texas 6A Girls wrestling title in February even though he is a trans boy. He wants to compete with the guys but cannot because state law makes student athletes participate as the gender listed on their birth certificate.
Equality Texas, an LGBT advocacy group, said the bill goes about fixing things bass ackwards.
"If the intent of SB 2095 is to correct for the UIL's current misguided birth certificate policy, it fails to do so," they said in a Monday statement. "SB 2095 does not eliminate the birth certificate problem, and creates the potential for student athletes like Mack Beggs to be prohibited from competing in sports altogether."
[Screengrab of Beggs via Dallas Morning News]
Have a tip we should know? [email protected]