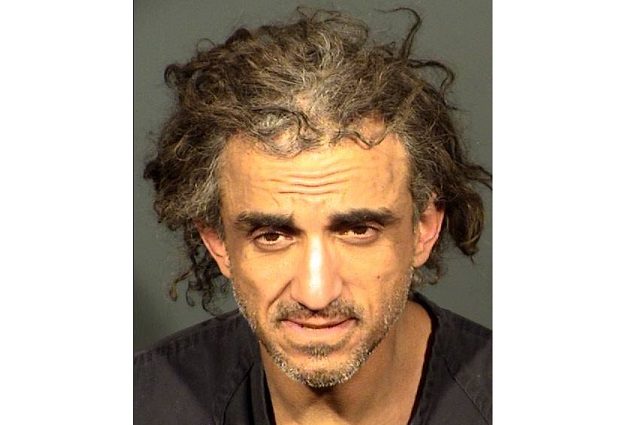 LAS VEGAS (AP) — A man with a prior misdemeanor conviction in a trash can arson case has been charged with setting two fires at a Las Vegas synagogue.
Afshin Bahrampour (BAHR'-am-por) sat shackled and staring at the floor Thursday during his first court appearance on felony arson and burglary charges.
He was arrested after a car fire late Monday outside the Chabad Jewish Center of Las Vegas and a small trash can fire earlier inside the building.
Bahrampour wasn't asked to enter a plea. The judge scheduled a May 25 preliminary hearing.
Bahrampour is being held at the Clark County jail in Las Vegas.
His appointed public defender, Rafael Nones, declined to comment.
The 47-year-old Bahrampour pleaded an equivalent of no contest last September to misdemeanor attempted arson in a trash can fire at a state office building in Las Vegas.
Have a tip we should know? [email protected]