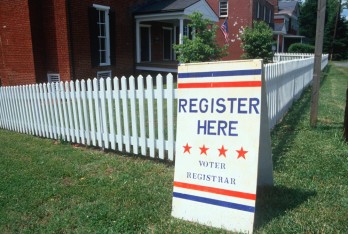 Texas Attorney General Ken Paxton on Friday filed a petition for writ of certiorari asking the United States Supreme Court to reinstate Texas' voter ID law.
"Safeguarding the integrity of our elections is essential to preserving our democracy," Attorney General Paxton said in a statement.  "Voter ID laws both prevent fraud and increase the public's confidence in our elections. Texas enacted a common-sense voter ID law and I am confident that the U.S. Supreme Court will ultimately reinstate it."
The petition asks the Supreme Court to decide two questions:
1. Whether Texas' voter-ID law "results in" the abridgement of voting rights on account of race.

2. Whether judgment should be rendered for petitioners on the claim that Texas' voter-ID law was enacted with a racially
The petition also claims the recent 5th Circuit Court of Appeals decision in the case creates a split amongst the Circuits.
"But the Fifth Circuit below (and later the Fourth Circuit) created a split by holding that a voter-ID law violates §2 based solely on a statistical racial disparity in preexisting ID possession, the general correlation of race and socioeconomic status, and a ninefactor analysis developed for vote-dilution claims," the petition states.
The 5th Circuit struck down the voter ID law earlier this year, finding the law had a "discriminatory effect on minorities' voting rights in violation of Section 2 of the Voting Rights Act."
The appeal to the Supreme Court will not affect the upcoming election.  Texas is currently fighting with the Justice Department over the application of a court ordered interim remedy for the November election.
Have a tip we should know? [email protected]