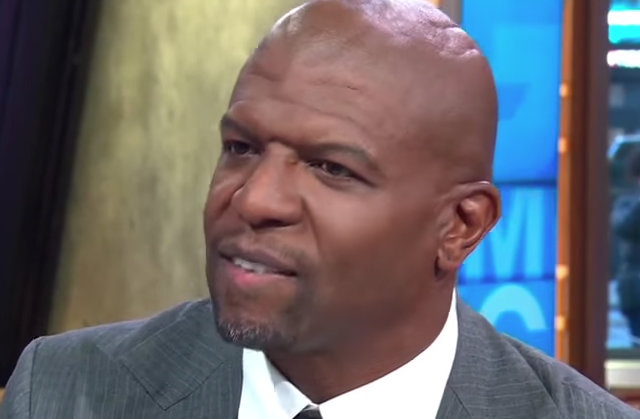 On Sunday, actor Terry Crews doubled-down on his groping allegation against talent agency executive Adam Venit. Music mogul Russell Simmons asked him to forgive.
"Give the agent a pass," Simmons wrote. "Ask that he be reinstated."
Crews is not taking this advice. He put the email online and Simmons on blast.
"Dear @Uncle Rush," he wrote. "NO ONE GETS A PASS."
Message Russell Simmons sent to me regarding my sexual assault case against Adam Venit of @WME:

Dear @UncleRUSH——
NO ONE GETS A PASS pic.twitter.com/DmEvqWVxkc

— terrycrews (@terrycrews) November 19, 2017
Crews first made the Venit allegation public in October. He shared his story on Twitter amid fallout from the Harvey Weinstein sexual assault and harassment allegations.
This whole thing with Harvey Weinstein is giving me PTSD. Why? Because this kind of thing happened to ME. (1/Cont.)

— terrycrews (@terrycrews) October 10, 2017
He said a male Hollywood executive grabbed him in the genitals at a party in 2016. Crews said his first instinct was to beat up the grabber, but didn't because he worried about going to jail. The exec apologized the next day, but Crews said the man didn't explain why the groping occurred.
The exec remained nameless in this story, but Venit, head of the motion picture department at William Morris Endeavor, popped up in a Nov. 3 Variety report. The outlet said he took a leave of absence from the talent agency during its investigation into the groping claim. Crews publicly named him last Wednesday in a Good Morning America interview.
The actor was a client for WME until he split with them last week, and he also filed his allegation with the Los Angeles Police Department.
Venit has not publicly commented. Law&Crime could not reach him for a response.
Simmons faces his own share of sexual misconduct allegations, which he has denied.
[Screengrab via Good Morning America]
Have a tip we should know? [email protected]