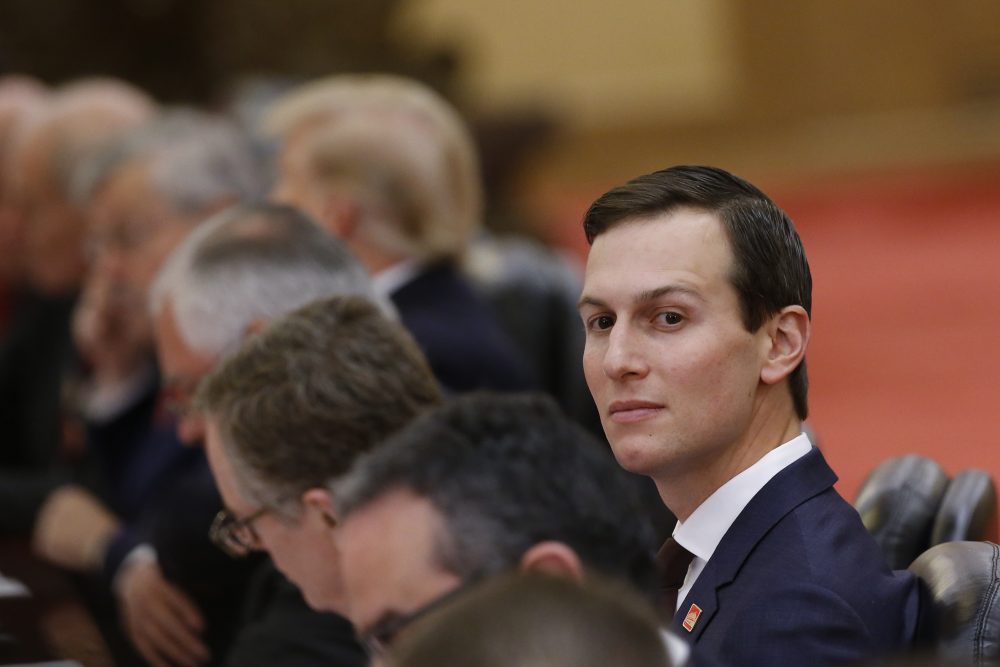 A new report discusses questionable practices by Jared Kushner's company that could have pushed dozens of residents out of their homes and broken the law in the process. According to the Associated Press, when Kushner Cos. was acquiring three apartment buildings in 2015, they falsified paperwork that they filed with the City of New York to get around restrictions for dealing with rent-regulated tenants.
Regulations placed restrictions on developers in order to protect people living in rent-stabilized apartments, so that owners couldn't engage in certain behavior to push them out and replace them with new tenants who would pay higher rent. The AP reported that Kushner Cos. filed documents with the city saying there weren't any rent-regulated tenants in the buildings, even though tax records later showed that there were as many as 94 rent-regulated apartments in those buildings at the time.
By not declaring these tenants, Kushner, who was CEO of the company at the time, was able to conduct extensive construction to renovate the buildings, which the company sold two years later at a major profit. The properties went for $60 million, which the AP says is more than 50 percent more than what Kushner Cos. paid for them.
The problem with this is that if Kusher had declared the rent-stabilized apartments, some of the noise and inconvenience of that construction may have been prohibited, because it could have been viewed as a means of harassing tenants to get them to move out. Restrictions would have allowed for oversight of the construction and random checks by city inspectors. Instead, none of that happened, and tenants felt like they were pushed out of their homes.
Records showed that construction took place early in the morning and late at night, prompting complaints from residents. Several told the AP they believed it was all part of a scheme of targeted harassment to get them to move out.
"It was noisy, there were complaints, I got mice," tenant Rudolph Romano said.
"You heard the drilling in the middle of night," Mary Ann Siwek said. "There were rats coming in from the abandoned building next door. The hallways were always filled with lumber and sawdust and plaster."
Siwek said she was offered $10,000 to leave, but she stayed put and sued instead. She told the AP she won free rent for a year and a new refrigerator.
Siwek appeared to be in the minority, as many other tenants ended up leaving the buildings. The 94 estimated rent-stabilized apartments that existed when Kushner came in dropped to just 25 by the following year.
These buildings aren't the only ones that Kushner Cos. is accused of lying about. The AP report says they claimed zero rent-regulated tenants in dozens of buildings, even though records showed there to have been hundreds.
Falsifying documents like the ones filed by Kushner Co. is a misdemeanor that carries a penalty of up to $25,00 in fines, but violators apparently rarely face such consequences, as they're given opportunities to file amended documents instead.
Kushner Cos. denied any wrongdoing on their part, saying in a statement that the paperwork was completed by outside parties and reviewed by lawyers. " The company said that "corrective action is taken immediately" if any errors are spotted. Jared Kushner did not sign any of the false documents.
"Kushner would never deny any tenant their due-process rights," the company said, saying it "has renovated thousands of apartments and developments with minimal complaints over the past 30 years."
[Image via iTHOMAS PETER/AFP/Getty Images]
Have a tip we should know? [email protected]