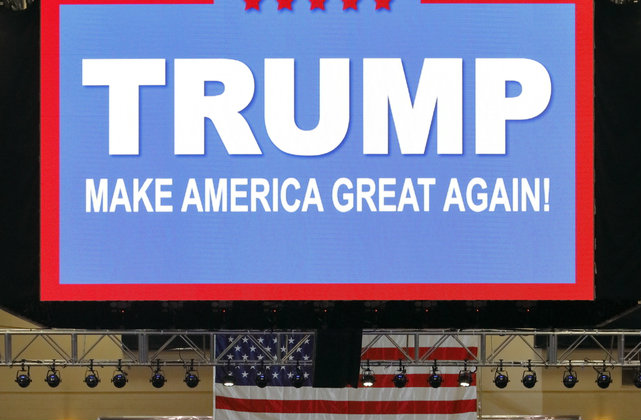 A New Jersey teen says his pro-Trump shirt got censored in his yearbook picture.
"If there was a problem, somebody could have just told my mom," 17-year-old Grant Berardo, whose mother works at Wall Township High School, told NJ.com. "They had a re-take day, but no one said anything."
Berardo wore a "TRUMP Make America Great Again" shirt for his yearbook picture, but the slogan was removed from the final publication published Wednesday, he said.
Two other students said they were similarly censored. Wyatt said his Trump shirt was similarly censored, and his sister Montana, the freshman class president, had chosen a Trump quote that did not appear in the yearbook.
"We're very angry," said their mother Janet Dobrovich-Fago, the mother of the other two students. "When we saw that Montana's quote dropped out, we thought it was a mistake because all the other class presidents' quotes were still there. But when we saw that Wyatt's shirt was photoshopped and we heard about Grant, I knew this was not a coincidence. This was purposeful and it's wrong."
On Friday, Wall superintendent Cheryl Dyer wrote parents saying that she was investigating the reported yearbook incident, and "the possible violation of First Amendment rights in the high school yearbook this year."
"There is nothing in our student dress code that would prevent a student from expressing his or her political views and support for a candidate for political office via appropriate clothing," she wrote. "Rather, I applaud students for becoming involved in politics and for participation in our democratic society. The high school administration was not aware of and does not condone any censorship of political views on the part of our students."
[Image via Joseph Sohm/Shutterstock]
Have a tip we should know? [email protected]