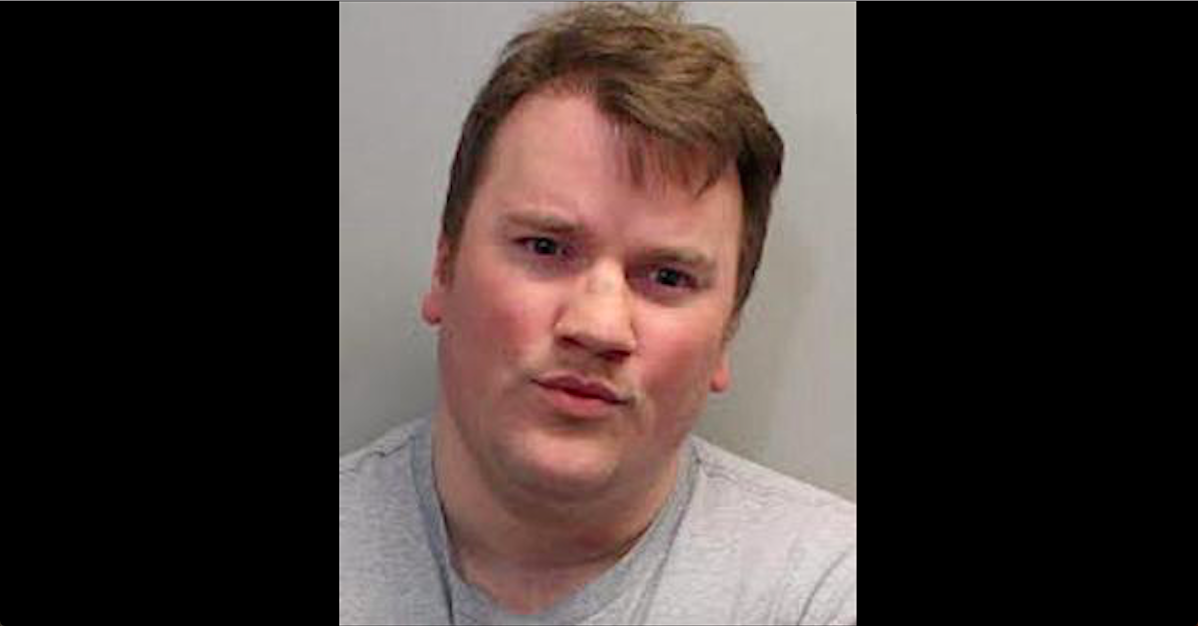 The man who gunned down multiple women at the Hot Yoga Tallahassee studio on Friday evening was a far-right extremist, racist and self-declared hater of women.
The man's name is Scott Beierle, according to the Tallahassee Police Department. A white male, Beierle was 40-years-old at the time of the shooting. The attack claimed the lives of two women and eventually his own. Five additional people were injured during the rampage–four women and one man.
According to BuzzFeed News, Beierle's YouTube channel featured an homage to Elliot Rodger, the 19-year-old white male who opened fire near the University of California's Santa Barbara campus in 2014. That mass-shooting resulted in the death of seven people and wounded 14 others. Rodger looms large in the community of allegedly sex-less men who despise women and refer to themselves as involuntarily celibate, or "incels."
One video on what appears to be Beierle's YouTube channel is titled "Plight of the Adolescent Male." During the haranguing monologue, the man identified as Beierle says:
I'd like to send a message now to the adolescent males…that are in the position, the situation, the disposition of Elliot Rodger, of not getting any, no love, no nothing. This endless wasteland that breeds this longing and this frustration. That was me, certainly, as an adolescent.
Another video from the same channel uploaded in 2014 is titled, "The Rebirth of my Misogynism." BuzzFeed News notes some of the highlights from that video:
In the video he said women were capable of "treachery" and "lying." He spoke aggressively about women giving him their phone number even when they had a boyfriend and how angry it made him. He also mentioned a girl who cancelled dates on him. "I could have ripped her head off," he said.
One video, titled "The American Whore," appears to offer Beierle's thoughts on interracial relationships.
"There are whores in–not only every city, not only every town, but every village," the man identified as Beierle says. The would-be shooter later claims that such women have betrayed "their blood."
Of more recent vintage are several songs Beierle appears to have uploaded to SoundCloud. Keeping with the anti-woman theme of his earlier work, the man identified as Beierle sings, "I'm no athletic shark. I'm not a physical specimen. I don't win the trophies and medals. Nobody stands in awe of me."
While the shooter's exact political allegiances have yet to be divined, he was a fervent critic of the Affordable Care Act's provision of birth control to American women. In yet another video, Beierle complains about subsidizing "the casual sex lives of slutty girls."
Beierle was also strongly anti-immigrant and railed against "the invasion of Central American children." His preferred solution was to deport asylum-seeking children on barges.
On top of all the hateful rhetoric from those social media accounts linked to the shooter, Beierle was long-and-well-known to Florida authorities as well.
CBS News reports that Beierle was arrested in 2012 for groping multiple women on the Florida State University campus and then arrested on groping charges again in 2016.
Prosecutors ultimately dropped both of those charges.
[image via Lee County Sheriff's Office]
Follow Colin Kalmbacher on Twitter: @colinkalmbacher
Have a tip we should know? [email protected]