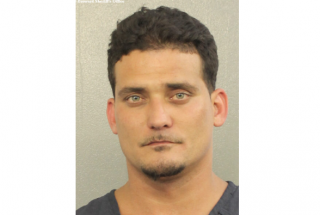 The Tallahassee Police Department announced at a press conference on Thursday the arrest of Sigfredo Garcia for the alleged 2014 murder of Dan Markel, a law professor at Florida State University. Police had said that Markel was shot in the head as he exited his car in his driveway, in what was being investigated as a murder-for-hire, according to the Tallahassee Democrat.
At the press conference, police said that Garcia was arrested in Hallandale Beach, Florida by local law enforcement. Officers would not reveal any other details, saying that the case is ongoing. The probable cause affidavit filed by police is sealed. Sources told the Tallahassee Democrat that more arrests are expected.
Garcia is facing a murder charge, as well as a charge for possession of what appeared to be cocaine, which was found in his wallet during the arrest.
Have a tip we should know? [email protected]