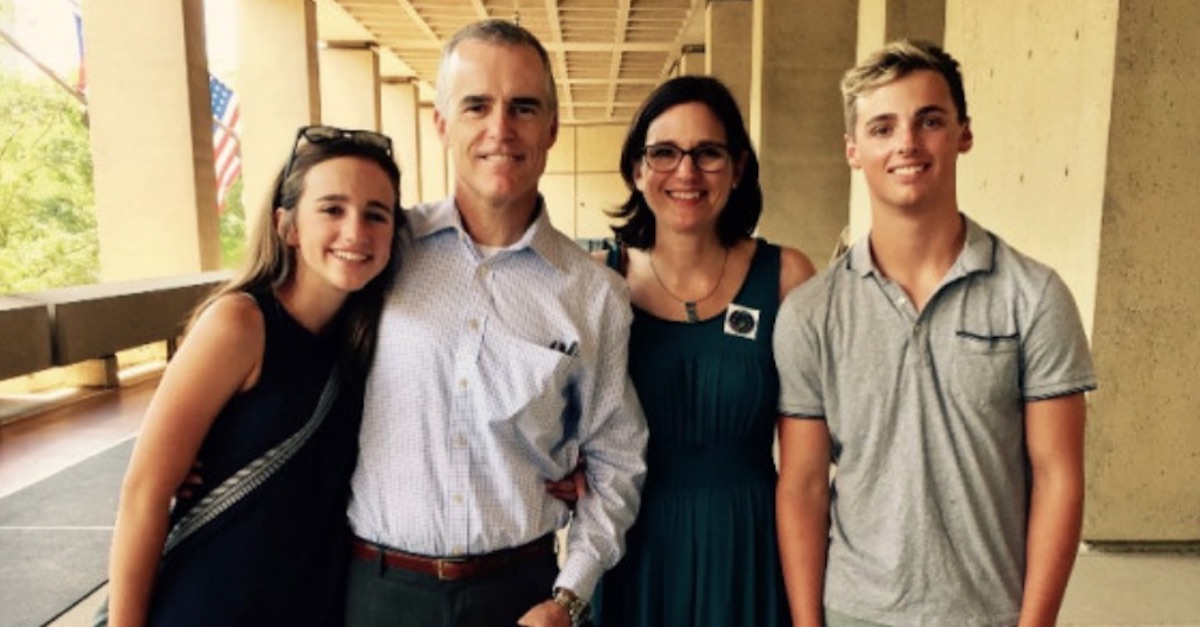 Legal expenses are no fun, but things aren't looking so bad for fired FBI Deputy Director Andrew McCabe.
The money fundraised online in just 17 hours by Friends of Andrew McCabe is now more than $385,000.
McCabe was fired by Attorney General Jeff Sessions two days before his retirement after a report from the Office of the Inspector General (OIG), Sessions said, "concluded that Mr. McCabe had made an unauthorized disclosure to the news media and lacked candor, including under oath, on multiple occasions."
McCabe's career was described as "long, distinguished, and unblemished" on the fundraiser page.
McCabe spokesperson Melissa Schwartz posted about the GoFundMe online and said "Unfortunately, the need for a legal defense fund is a growing reality."
This was also the way it was phrased on the GoFundMe.
"Unfortunately, the need for a legal defense fund is a growing reality. Media reports indicate that at a minimum, there are a number of congressional inquiries that he will be required to respond to, as well as the broader Office of the Inspector General (OIG) investigation that is ongoing, and any potential lawsuits he might consider," it says.
Schwartz confirmed that this was the only authorized fundraiser when someone asked that question.
The outpouring of dollars was called "remarkable and beyond our expectations" on the GoFundMe, so the goal was upped from $150,000 to $250,000.
McCabe's representation believes the firing was "completely unjustified" and mentioned "repeated ad hominem attacks" by President Donald Trump.
Trump did cheer McCabe's firing as a "great day for Democracy."
The expressed goal of McCabe's legal team is to "gain clarity around the lasting impact his firing – 26 hours before his planned retirement – will have on the pension and healthcare benefits he earned over his two decades of service to the FBI."
As Law&Crime reported previously, the reaction over McCabe's "lost pension" has been somewhat overblown.
While many seemed to think it was gone forever due to the circumstances surrounding his firing, the pension will instead be deferred until McCabe is 57, that is, for seven years.
Have a tip we should know? [email protected]