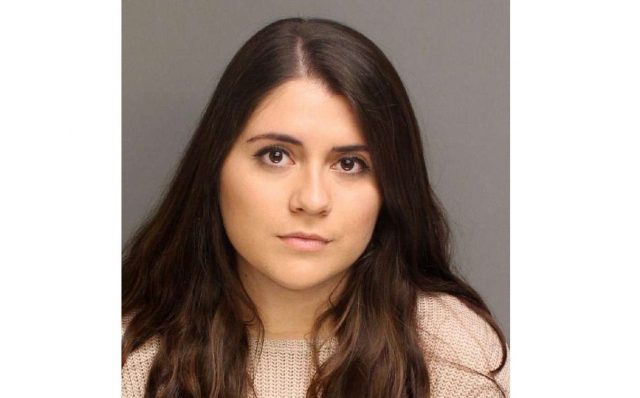 A college student who claimed that she was raped by two football players at a party last year has now admitted she made it up, police say. Months after the men were kicked off their team and left Sacred Heart University, Nikki Yovino said she fabricated the allegations to get sympathy from another guy she liked, The Connecticut Post reported. Now Yovino is facing charges of her own.
The two football players had said at the time that they had each had sex with Yovino, but that it was consensual. According to a police affidavit, Yovino has since admitted that she made up the rape accusations so that she wouldn't upset a male friend of hers who she viewed as a potential boyfriend. "She stated that she believed when (the other male student) heard the allegation, it would make him angry and sympathetic to her," the affidavit said.
Captain Brian Fitzgerald of the Bridgeport Police told ABC7 that other witnesses had corroborated Yovino's allegations at the time, but another student recently told authorities about text messages between Yovino and the alleged attackers that led police to take another look. When officers discussed their new evidence with Yovino, she confessed.
University spokeswoman Deborah Noack told the New York Post, "Whenever there is any kind of incident at Sacred Heart University, we go to great lengths to ensure due process for all parties involved. The way that this particular case is playing out certainly demonstrates the validity of our procedures."
The alleged attackers never faced criminal charges, and one of them has now been readmitted to Sacred Heart — but without his scholarship, and he is no longer playing football.
Yovino is now charged with one count of second degree false reporting and one felony count of tampering with or fabricating physical evidence. The felony could land her in prison for up to five years. Her arraignment is set for March 3.
[Image via Bridgeport Police Department]
Have a tip we should know? [email protected]