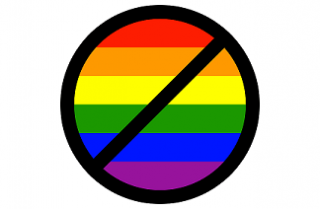 Tennessee Governor Bill Haslam signed into law a bill that allows therapists to refuse service if it conflicts with their sincerely held religious beliefs, CNN reported. While not specifically targeting any groups, LGBT organizations and supporters are strongly opposed to the new legislation.
Sarah Kate Ellis, President and CEO of GLAAD, said in a statement, "Denying anyone vital mental health services simply because they're LGBT isn't just outrageous, it's outright dangerous." The GLAAD website encourages people to tell Haslam to repeal the law.
The bill, known as HB 1840, says that therapists are not required to counsel clients "as to goals, outcomes, or behaviors that conflict" with their beliefs, and if the refuse, they are protected from criminal or civil legal action. Technically this does not allow them to refuse service to a person simply because they happen to be gay or transgender, but it does permit them to refuse therapy for any issues related to someone being gay or trans, which is a pretty broad and vague scope.
It's not just gay or transgender people who could be affected by this. For example, a therapist could refuse to counsel an interfaith couple if they disagree with the nature of their relationship.
Governor Haslam said in a statement, "I believe it is reasonable to allow these professionals to determine if and when an individual would be better served by another counselor better suited to meet his or her needs."
The American Counseling Association stated that the law could cost Tennessee federal healthcare funding, because it goes against  U.S. Department of Health and Human Services. According to the ACA, the Department says that states do not have the authority to deny healthcare to someone based on religion, race, sexual orientation, or any other federally protected classification.
Have a tip we should know? [email protected]