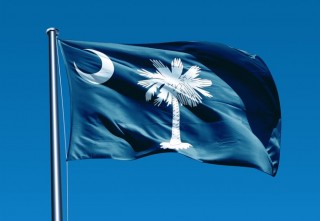 A new bill passed by the South Carolina legislature aims to ban abortion after 19 weeks of pregnancy. The South Carolina Pain-Capable Unborn Child Protection Act, also known as H.3114, states that fetuses can exhibit reactions resembling pain at 20 weeks. The bill uses that as justification to restrict abortions from that point forward.
The only exceptions that the bill allows for are for a fetal anomaly, to save the mother's life, or to prevent a "serious risk of substantial and irreversible physical impairment of a major bodily function" of the mother. The current abortion law in South Carolina permits abortion through the second trimester, and allows for it in the third trimester if it's necessary to "preserve the life or health of the woman," including mental health, if there is certification from a psychiatrist. The new Act specifically says that mental health is not an exception.
LawNewz.com spoke to the bill's sponsor, State Representative Wendy Nanney, about why mental health would no longer be an exception. Nanney said, "I believe that life begins at conception," and that a human life should not be ended "just because a mother feels overwhelmed with pregnancy." Nanney had previously said, according to the Associated Press, that she hopes the bill will lead the to "get[ting] rid of abortion altogether."
Doctors who violate the Act would face a fine between $2,000 and $10,000, and up to three years in prison. For a third offense, a doctor would have to face imprisonment for anywhere between 60 days and three years.
The bill will now go to Governor Nikki Haley, who will decide whether to sign it into law. Nanney told LawNewz.com that she fully expects Haley to sign the bill
Have a tip we should know? [email protected]