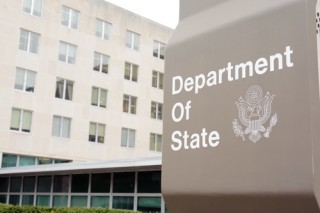 If you've been following the FOIA lawsuits seeking Clinton-era emails from the State Department, it would be hard not to conclude that the FOIA system seems quite dysfunctional. First, the Republican National Committee was told they would have to wait 75 years to get Clinton aide emails. Then, we reported on another case where a media outlet was told they would receive their FOIA request for emails on a day that literally doesn't exist. And then there is this case filed by Citizens United seeking emails including those related to one of Bill Clinton's closest confidantes, Doug Band, and Hillary's aides at the State Department. This time, attorneys for Citizens United have accused the State Department of "wildly miscalculating" the number of emails responsive to the non profit agency's request.  They say the State Department appears "determined to drag out production until long after the level of public interest in such documents might wane."
At first,  the State Department identified "what could range in the hundreds of thousands" of pages that they needed to produce in order to comply with Citizens United's request. Because of that, a judge set a "tentative deadline" of June 30 2017 for when the State Department must fully comply with the FOIA request.
"It turns out that Defendant's original estimates of 28,984 documents and hundreds of thousands of pages were highly exaggerated. On June 29, 2016, after actually reviewing the documents, [The State Department] reported that only 4,603 documents (about 16 percent of Defendant's estimated number) were actually responsive to Plaintiff's requests," attorneys for Citizens United wrote in a motion filed Friday. The filing goes on to say that it took the State Department two months to turn over just 50 documents of responsive records.
"At this rate (50 documents in two months), it will take Defendant more than 15 years to complete production," they wrote. The attorneys are seeking for the Court to compel the State Department to turn the emails over at a faster pace. Originally, the federal judge gave the State Department until June 2017 to fulfill  the entire request. However, Citizens United said that because there are far fewer emails that are responsive, the court should expedite the process.
Have a tip we should know? [email protected]
Rachel Stockman - President / On Air Host