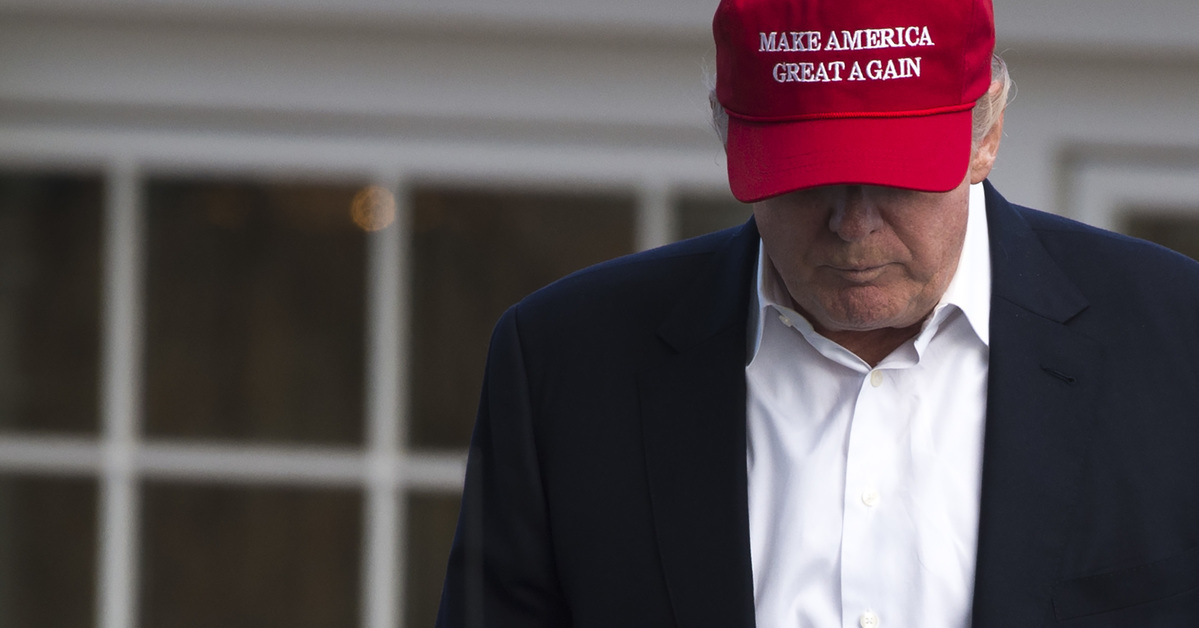 Intelligence agents with Soviet ties targeted Donald Trump in the late 1980s in an effort to obtain critical information about the U.S. government, according to official archives and interviews with former spies themselves.
According to the Guardian, Czechoslovakia's Statni bezpecnost (StB) engaged in a "long-term spying mission" against Trump after he married his first wife, Ivana Zelnickova, in 1977. This operation was apparently based out of Zlin, where Zelnickova was born and raised.
The London-based outlet notes:
Ivana's father, Milos Zelnicek, gave regular information to the local StB office about his daughter's visits from the US and on his celebrity son-in-law's career in New York. Zelnicek was classified as a "conspiratorial" informer. His relationship with the StB lasted until the end of the communist regime.
StB records obtained by the Guardian and the Czech magazine Respekt confirm that Soviet intelligence became increasingly interested in Trump following George H.W. Bush's victory in the 1988 U.S. presidential election.
The directive, according to those recently obtained foreign espionage records, was to "deepen" the agency's activity regarding Trump after the Republican Party win.
Former StB official Vlastimil Danek, who was based out of Prague, said:
Trump was, of course, a very interesting person for us. He was a businessman, he had a lot of contacts, even in U.S. politics. We were focusing on him–we knew he was influential. We had information that he wanted to be president in the future.
Danek claims his office wasn't the only agency interested in getting the goods on Trump.
"It wasn't only us who paid attention to him," the veteran spy said. "The first department of the StB were interested in him. I don't know if the first directorate shared information on Trump with the KGB. I can't verify or deny."
The one-time spy also expressed some concerns about the level of information he could comfortably–or perhaps safely–divulge about the agency's interest and goings-on with the much younger Trump.
"It's a past I would like to forget," he said. "I don't want to have any problems."
The files obtained by the Guardian don't contain any explicit references to KGB connections or knowledge one way or another viz. Trump. The paper does note, however, that the KGB had a "large liaison office in Prague [and that] StB officers also worked directly for the KGB."
One file marked secret expounds upon Ivana Zelnickova's utility for the agency based upon a Bush win predicted by Trump's eventual wife.
"The outcome of the election confirmed the veracity of this information," the filing notes.
Zelnickova was described as "not only a well-heeled US citizen [but one who moved in] "very top political circles." One action point cited for developing Zelnickova and/or Trump as an asset included "the activities of America's intelligence agencies."
Former StB field agent Peter Sury's name is attached to that report. In comments to the Guardian he confirmed:
Yes, I wrote that file. Trump was a rich businessman and interesting for us. I didn't work on him, though. My colleagues did. The first department focused on him. I don't know details.
[image via Saul Loeb, AFP/Getty Images]
Follow Colin Kalmbacher on Twitter: @colinkalmbacher
Have a tip we should know? [email protected]