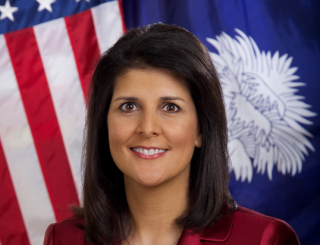 Last week, the South Carolina legislature passed a bill that bans abortions after 20 weeks of pregnancy. On Wednesday, Governor Nikki Haley signed it into law, CNN reported.
The law, known as the South Carolina Pain-Capable Unborn Child Protection Act, says that fetuses can feel pain at 20 weeks, so abortion in the state is only legal up until that point. The law does not provide exceptions for rape or incest, and the exceptions for the life or health of the woman are more restrictive than what had previously been in place.
Under the old law, abortion was legal through the second trimester, and in the third trimester there were exceptions "to preserve the life or health of the woman," including mental health. The new law only provides exceptions after 20 weeks if there is "serious risk of substantial and irreversible physical impairment of a major bodily function." The law explicitly states that mental health does not qualify as an exception.
Doctors who violate the law can face fines up to $10,000 and as much as three years in prison.
Have a tip we should know? [email protected]