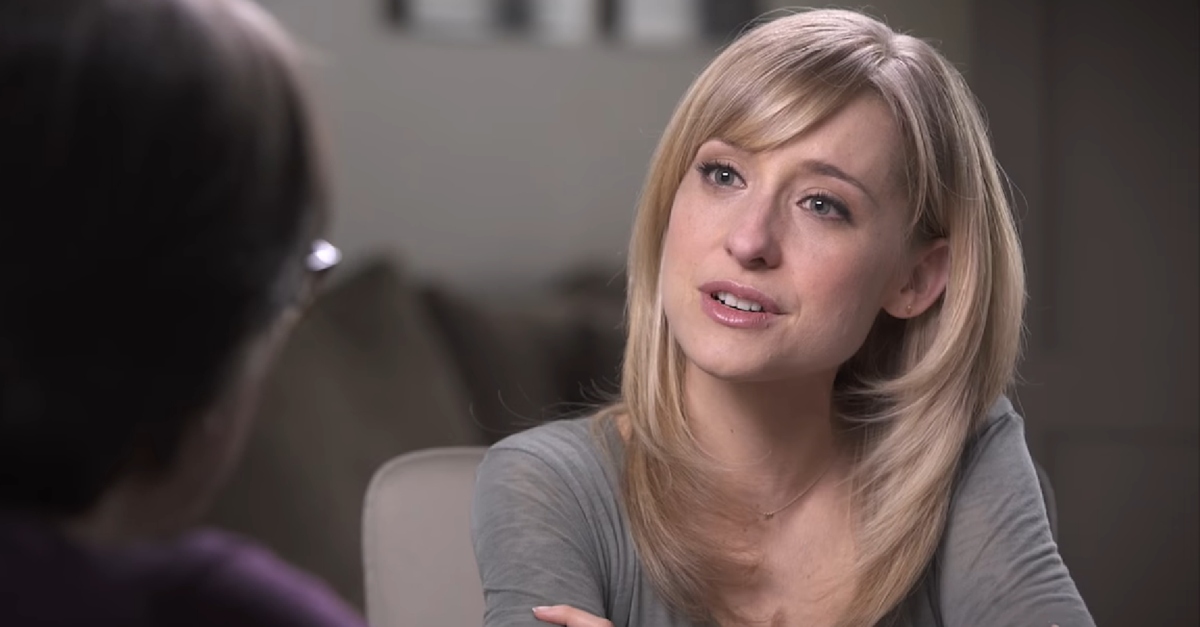 Smallville actress Allison Mack pleaded guilty on Monday in the NXIVM [nex-ee-um] sex cult case. This development comes at the beginning of jury selection in the federal trial against her, group founder Keith Raneire and other defendants. Opening statements are expected April 29, but Mack won't be sitting at the defense table.
Mack now says that she's had some time to think about what she's done and claims she was "misguided."
NXIVM: Mack pleads guilty. Says that after "introspection" she decided she was "misguided" to hel Keith Raniere. Conspiracy and racketeering, faces up to 40 yrs, sentencing 9-11

— John Riley (@jriley8832) April 8, 2019
Prosecutors said she helped Raneire recruit and bully women into coercive sexual relationships.
NXIVM is, ostensibly, a self-help organization based in Albany, New York. It promises to help "actualize human potential," and says it's a  "professional business providing educational tools, coaching and trainings to corporations and people from all walks of life," according to an affidavit against Raniere.
Prosecutors said Raniere established a "secret society" called DOS, where women were leveraged in non-consensual "master-slave" relationships. He was the only man involved. From the affidavit:
DOS operates as a pyramid with levels of "slaves" headed by "masters." Slaves are expected to recruit slaves of their own (thus becoming masters themselves), who in tum owe service not only to their own masters but also to masters above them in the DOS pyramid.
"Masters" allegedly targeted women experiencing personal difficulties, and convinced them to turn over "collateral."
Collateral consisted of material or information that the prospective slave would not want revealed because it would be ruinous to the prospective slave herself and/or someone close to her.
"Slaves" were branded, and didn't know this mark included Raniere's initials, according to The Department of Justice. Mack was indicted for sex trafficking and other charges in connection to the alleged scheme. The defendant made her name playing Clark Kent's friend Chloe Sullivan on Smallville.
An attorney for Raniere said last year that evidence would show that sexual relationships within the group were consensual.
[Screengrab via Keith Raniere Conversations]
Have a tip we should know? [email protected]