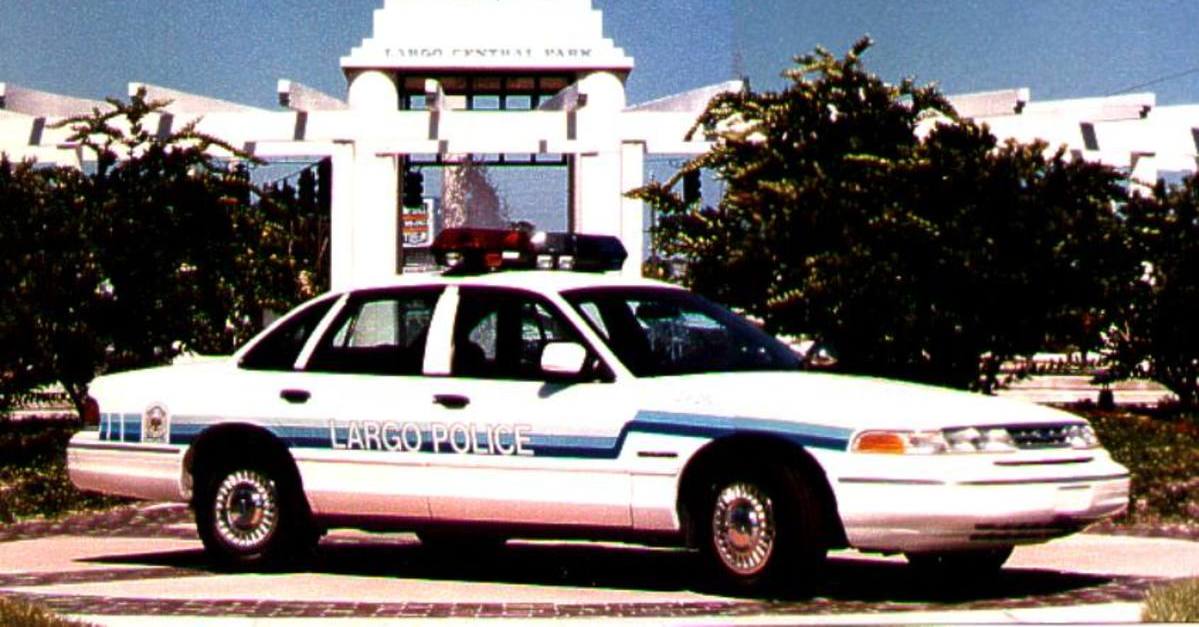 A pedestrian was injured by a hit-and-run driver just minutes before being shot in Largo, Florida on Sunday night.
According to local NBC affiliate WFLA, officers with the Largo Police Department (LPD) arrived on the scene around 8 p.m. in response to an initial hit-and-run 911 call which injured the pedestrian in question. The accident occurred near the northwestern corner of the Florida Botanical Gardens. The news outlet first said the vehicle involved was a white Jeep.
After the crash, the injured pedestrian was then struck by a bullet from someone's gun–but there's some amount of confusion as to what exactly occurred to prompt the blast.
Police initially told WFLA that the shooting was not related to the hit-and-run incident–and that the shooting suspect is now in custody. The LPD did not, at first, comment on a possible motive for the shooting.
According to TBNWeekly, however, the hit-and-run/shooting victim pulled a box cutter on one of the people who first saw the crash and purportedly came over to help.
That report notes witnesses saw a man "down in the road and assumed he had been hit by a car." After attempting to render aid, witnesses told police the man gathered up his belongings and tried to walk away.
That's when things reportedly got a bit Floridian.
The outlet says the witnesses repeatedly implored the man to stay and wait for medical attention. The man reportedly refused. So, then the so-called gaggle of "Good Samaritans" apparently began following the man.
Police say the man "made it very clear" that he wanted to leave. That alleged clarity didn't do much to stop the people from following him–and they reportedly kept on him for a block-and-a-half.
Eventually, the injured pedestrian allegedly got angry with being tailed and produced a box cutter–using the sharp tool to menace one of his would-be saviors in what police say was a threatening manner.
The Good Samaritan allegedly targeted by the injured pedestrian then allegedly took out their gun and shot the injured man in the leg once to incapacitate him. After shooting the man, police say, the Good Samaritan supplied First Aid and tied a tourniquet around his leg.
The man was then taken to a local hospital where he was treated for his gunshot wound. The LPD is still investigating and say one or both of the parties may be charged.
[image via Largo Police Department]
Have a tip we should know? [email protected]