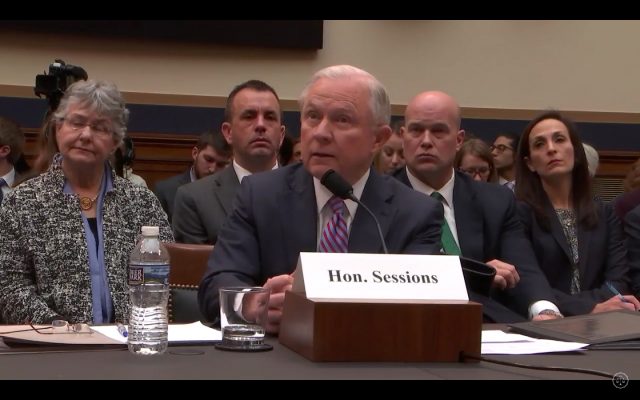 Attorney General Jeff Sessions says he believes Roy Moore's accusers.
Today, while testifying in front of the House Judiciary Committee, Texas Representative Sheila Jackson-Lee queried the nation's top cop on multiple allegations of sexual assault that have recently plagued Moore, the Alabama Republican and former judge running to fill Sessions' old Senate seat.
When pressed by Lee as to whether Sessions found those accusations credible, Sessions said: "I have no reason to doubt these women."
Lee then asked whether the Department of Justice would consider investigating those allegations in the event that Moore won his election and was seated in the U.S. Senate. Sessions responded, "This would usually be a state case…I talked to the ethics people at the Department of Justice when the campaign started. They advised me that the should not be involved in this campaign. I have friends in the campaign and I have steadfastly adhered to that view."
Lee then interrupted Sessions and pressed him on whether he would commit to reviewing the law as head of the Department of Justice and look into the allegations against Moore if it was appropriate to do so.
Sessions answered in the affirmative before Lee moved on to questions about Russia.
[image via screengrab]
Follow Colin Kalmbacher on Twitter: @colinkalmbacher
Have a tip we should know? [email protected]