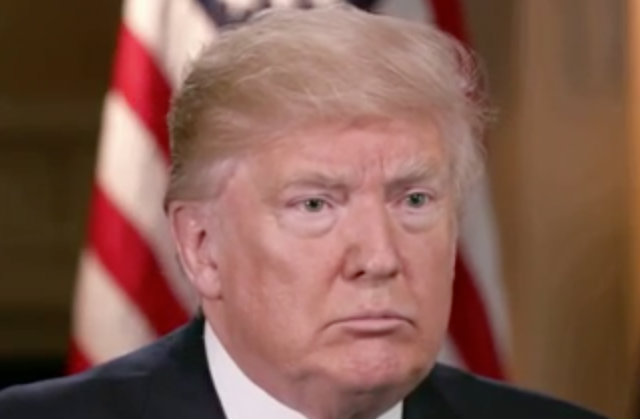 Apparently there's something about high-powered BigLaw partners connected to President Donald Trump that makes them ripe for trolling. The latest to publicly fall victim is White House counsel Ty Cobb, who couldn't help but respond to an email from a stranger who criticized his decision to be part of the current administration.
Cobb, a former partner at Hogan Lovells, joined Team Trump in July to handle matters related to the Russia investigations being conducted by congressional committees and Special Counsel Robert Mueller. Washington, D.C. restaurant owner Jeff Jetton figured out Cobb's White House email address and messaged him late Tuesday, saying, "How are you sleeping at night? You're a monster."
Now, many people in the public eye may take rude emails like this in stride, but on this night, Cobb took the bait. "Like a baby," he replied. Jetton, who had already published more formal exchanges with others tied to the Russia probe like Carter Page, kept going, reportedly throwing in profane and sexual language.  Cobb didn't back down, and the back and forth kept going, with the attorney repeatedly saying that Jetton should watch out for the Secret Service due to his emails.
If only that was the end of it.
After continued prodding regarding his support for the president, Cobb unleashed this tirade:
Dude U have no idea! I walked away from $4 million annually to do this, had to sell my entire retirement account for major capital losses and lost a shitload to try to protect the third pillar of democracy. Your hate I will never understand as an American. Hope you get help!
Cobb isn't the first attorney associated with Trump to lose their cool like this. Back in July, Trump's personal attorney Marc Kasowitz famously got down in the gutter with a critic, telling him, "Watch your back, bitch." Kasowitz's conversation made its way to ProPublica. Jetton sent his emails with Cobb to Mother Jones and Business Insider.
At least Cobb's spirited discussion calmed down a bit towards the end. Jetton expressed a more polite and sincere desire to understand Cobb's motivation for taking on his current role. Ironically, Cobb said that a benefit to him being part of the administration is that "More adults in the room will be better."
[Image via NBC screengrab]
Have a tip we should know? [email protected]