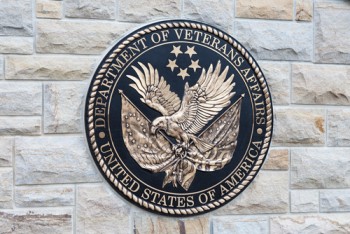 While still trying to contain the fallout from a series of negative news reports from last week, the Department of Veterans Affairs on Tuesday finds itself front and center of another media frenzy.  A Senate committee issued a report on Tuesday that slammed the agency's Inspector General and questioned its ability to perform its watchdog role over the VA.
The Senate Homeland Security and Governmental Affairs Committee conducted an investigation into a VA Hospital in Wisconsin after many reports of poor medical care and other problems.  USA Today obtained a copy of the report, which is due to be released sometime on Tuesday.  According to the newspaper, the report said, "Perhaps the greatest failure to identify and prevent the tragedies at the Tomah VAMC was the VA Office of Inspector General's two-year health care inspection of the facility."
The Senate probe reportedly found that during the IG's investigation into patients complaints, investigators discounted certain evidence, narrowed the scope of the inquiry and failed to release a public report.   The Senate found the IG's failure to publicly release the report was especially egregious because it privately concluded two providers at the facility were prescribing large amounts of opiate painkillers.  USA Today reports one physician had even earned the nickname "candy man" from patients.
A few months after the IG report was closed, a patient died at the age of 35 of "mixed drug toxicity."  This death triggered the VA to conduct its own investigation into the Wisconsin hospital.
The second investigation moved quickly, removed doctors and achieved better results.  According to USA Today, the Senate report says, "In just three months, the VA investigated and substantiated a majority of the allegations that the VA OIG could not substantiate after several years."
The Senate Homeland Security and Governmental Affairs Committee, led by Chairman Ron Johnson, will hold a hearing and announce the findings on Tuesday.
Have a tip we should know? [email protected]