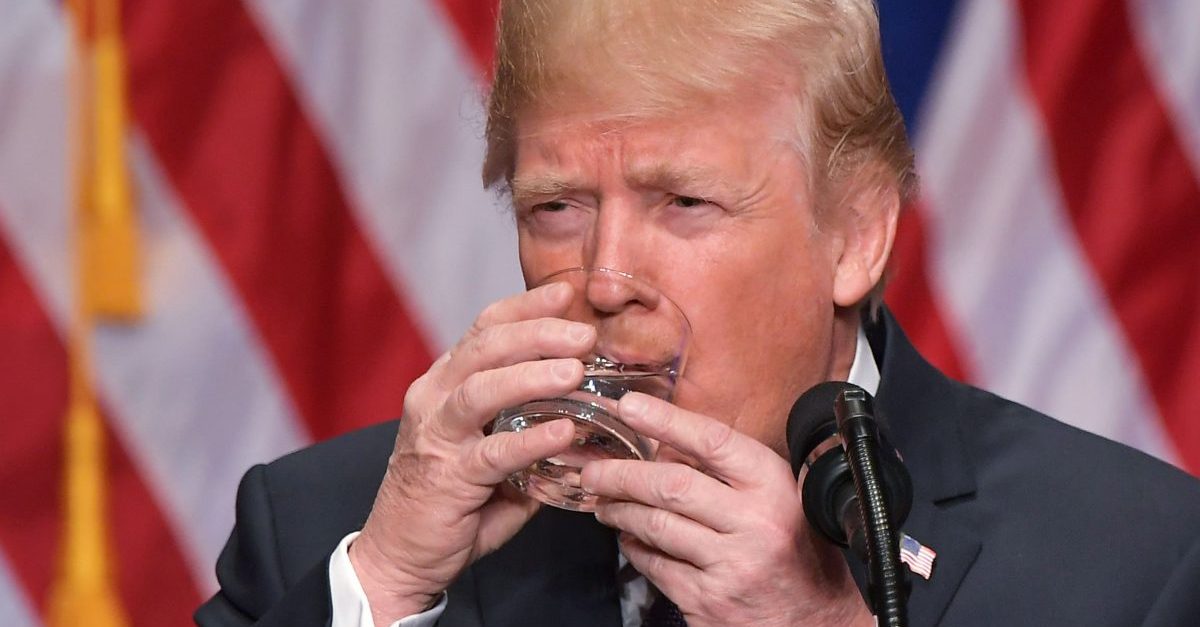 The U.S. Senate Select Committee on Intelligence apparently has a new series of leads on President Donald Trump and his Russian contacts over the years.
According to The Atlantic's Natasha Bertrand, Senate investigators are combing over at least three separate trips Trump took to Russia and the Soviet Union during each of the last three decades.
House Democrats are buoyed by recent revelations from Michael Cohen's Wednesday testimony in front of that chamber's oversight committee in regards to various Trump Organization business interests. During that dramatic, often tense, day-long question-and-answer session, Cohen appeared to have implicated Trump in various federal crimes–including possible wire fraud.
Freshman Rep. Alexandria Ocasio-Cortez (D-NY) methodically obtained a series of leads for Democrats on the House panel.
The president seemed to have been somewhat agitated by Cohen's focus on his financial interests, tweeting on Friday about the looming and ongoing investigations into his real estate empire.
At 8:19 on Friday morning, Trump responded:
Oh' I see! Now that the 2 year Russian Collusion case has fallen apart, there was no Collusion except bye Crooked Hillary and the Democrats, they say, "gee, I have an idea, let's look at Trump's finances and every deal he has ever done. Let's follow discredited Michael Cohen…
— Donald J. Trump (@realDonaldTrump) March 1, 2019
Upper chamber investigators are looking toward another continent entirely.
"Meanwhile, the Senate has kept up a steady pace of questioning witnesses with knowledge of Trump's trips to Russia to scope out real-estate deals," Bertrand writes.
The report elaborates a bit later on:
The Senate Intelligence Committee recently interviewed architect Ted Liebman, who sketched a proposed Trump International Hotel for Trump to present to Moscow city officials during his 1996 trip, according to two sources familiar with the matter. Senate investigators have also been particularly interested in David Geovanis, an American businessman who reportedly helped organize the 1996 Russia trip and worked for Russian oligarch Oleg Deripaska in the early 2000s.
Liebman and Geovanis are fairly new names in the ever-unfolding Trump-Russia narrative.
A 1996 article from The Moscow Times describes the Liebman relationship like this:
The project architect, Theodore Liebman of the New York-based Liebman Melting Partnership, said the residential high-rise on the Ducat site will include a members' club, a health club and "will house the finest residences in Moscow." An ice-skating rink and an office building with shops and restaurants will front the tower, he added.
The same article has this to say about Geovanis:
David Geovanis, Liggett-Ducat's director of real estate, said Trump is also pursuing plans to develop a hotel in Moscow.

During his visit, Trump met with two of Moscow's vice mayors, including Vladimir Resin, the vice mayor in charge of construction and "one of the key people in charge of attracting foreign invest to the Moscow real estate market," Geovanis said. He added that the city was "very receptive" to the idea of Trump's developments in Moscow.
Whether these investigations actually lead anywhere is anyone's guess.
[image via MANDEL NGAN/AFP/Getty Images]
Have a tip we should know? [email protected]