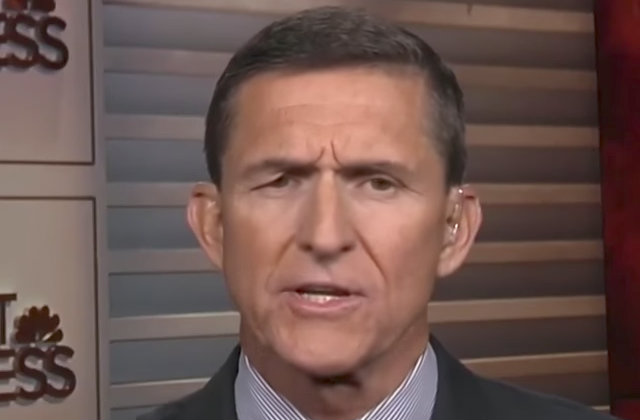 Now that Michael Flynn's lawyers said that he planned to plead the Fifth in response to a subpoena, the Senate Intelligence Committee will issue two new ones. This time, they are targeting his businesses, Flynn Intel LLC and Flynn Intel Inc., Committee Chairman Senator Richard Burr (R-North Carolina) said on Tuesday.
"While we disagree with Gen. Flynn's lawyer's interpretation of taking the Fifth, it is even more clear that a business does not have a right to take the Fifth if it's a corporation," said Virginia Senator Mark Warner, the committee's ranking Democrat.
Ranking members of Senate Intelligence Committee announce new subpoenas against Michael Flynn: "The committee's moved forward aggressively." pic.twitter.com/26PTIyzATg

— ABC News Politics (@ABCPolitics) May 23, 2017
"If in fact there's not a response, we'll seek additional counsel advice on how to proceed forward," Sen. Burr (R-North Carolina) said at a joint press conference at Warner's side. "At the end of that option is a contempt charge, and I've said that everything is on the table."
Burr said the committee also sent a letter to Flynn lawyer Robert Kelner, challenging them on the claim that Flynn could assert Fifth Amendment rights in lieu of handing over documents.
Flynn snubbed the original subpoena on Monday. His attorney said he worried that if he handed over the requested documents, some of that could be used to prosecute him. The Senate is investigating links between him and the Russian government. Since December, U.S. Intelligence officials said Moscow was behind hacking efforts to help Donald Trump win the presidential election. Flynn resigned as the President's National Security Adviser in February after he mislead Vice President Mike Pence on phone conversations with the Russian ambassador Sergey Kislyak.
LawNewz.com reached out to Warner's office for more information, but a spokesperson said they had "nothing additional to add at this time."
Ronn Blitzer contributed to this report.
[Screengrab via NBC]
Have a tip we should know? [email protected]