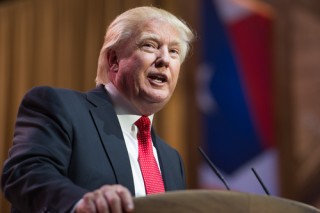 Democratic Senators are organizing a push for legislation that would force President-elect Donald Trump to divest from his businesses and put assets in a blind trust.
Maryland Senator Benjamin Cardin is expected to propose the resolution next week, amid controversy over Trump involving his children — who he says will take over his company — in his transition process. Trump has also reportedly set up business meetings during his transition schedule, and encouraged foreign diplomats to stay at his new D.C. hotel. If Trump does not remove himself from business, Democrats would consider his business activities as potentially unconstitutional.
Cardin said in a statement regarding the proposed resolution, "Unless he takes appropriate action, Mr. Trump's many international financial interests pose a great risk of violating the Constitution once he assumes the Presidency of the United States," saying that Trump should assure Americans "that he will in no way, shape or form use the office of the President to advance his substantial personal fortune."
The proposed resolution is unlikely to have any effect, however. For starters , Cardin would need Republican support in order to pass it. Second, the main constitutional issue seems to be regarding Trump's hotel and foreign visitors, and there is debate over whether even that actually violates the Constitution.
Have a tip we should know? [email protected]