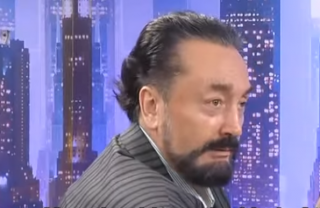 What was already a contentious issue has become even more controversial, as an anti-evolution video used by a public school system comes from an unexpected source. The biology curriculum for the Youngstown, Ohio School district includes lessons for both evolution and creationism, otherwise referred to as intelligent design. Ohio schools are able to teach creationism thanks to a bill sponsored by State Representative Andy Thompson, that allows teachers to present different sides of an issue, including religious interpretations of creation as a response to evolution.
Thompson says on his website that he believes that the U.S. is a Christian nation. But according to a report by the Daily Beast, part of their syllabus uses material from a distinctly non-Christian source. The curriculum includes a lesson on what is known as the Cambrian Explosion, which is described as a "geologically-sudden appearance of dozens of major complex animal types in the fossil record" that supposedly contradicts the theory of evolution.
One of the the videos that teachers are supposed to show regarding the Cambrian Explosion is based on the work of Harun Yahya. Yahya is the alias of Adnan Oktar, who the Daily Beast describes as the leader of a "sex cult" and an "Islamic televangelist." Oktar is also the author of a book that denies the Holocaust and says that Jews and Nazis collaborated. According to Slate, Oktar denied writing that book, which was penned under the name Harun Yahya.
Of course, there is no indication that the school district endorses any of this or was even aware of it when they decided to use the video. The report says that Youngstown school officials didn't respond to questions as to why they were using Oktar's video, and other materials that they use come from Christian creationist sources. That being said, if anyone is arguing that teaching creationism is just a way to teach Christian theology in schools, the Harun Yahya video could certainly be evidence to the contrary.
[image via screengrab]
Have a tip we should know? [email protected]