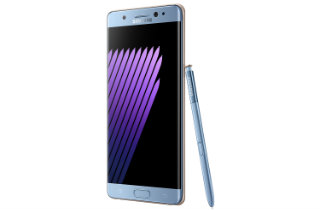 It was inevitable, and it's happening: Samsung has been sued by customers John Waudby, Robert Spuntak and Mohamad Ibrahim over the issues with the now-recalled Galaxy Note 7 smartphone that apparently sometimes explodes. However, it's not exactly what you'd expect, as they aren't taking issues with the exploding phones directly. Instead, their issues are with the impact that the multi-stage recall has on customers.
The complaint claims that the plaintiffs "incurred monthly device charges and monthly plan charges that have not been reimbursed through the Samsung recall program or other third parties." Whether or not this will go anywhere is a question mark, as the major cellular carries all set up programs that allowed exchanging the phone for other devices as temporary replacements.
Officially, the plaintiffs are alleging breach of express warranty (by selling the plaintiffs "Note7s that were subject to a known and dangerous defect and known to fail prematurely"), common law fraud (they're less specific about that), and "breach of the duty of good faith and fair dealing." No specific amount of damages is named in the complaint.
[Photo: Samsung Newsroom promotional image]
Have a tip we should know? [email protected]