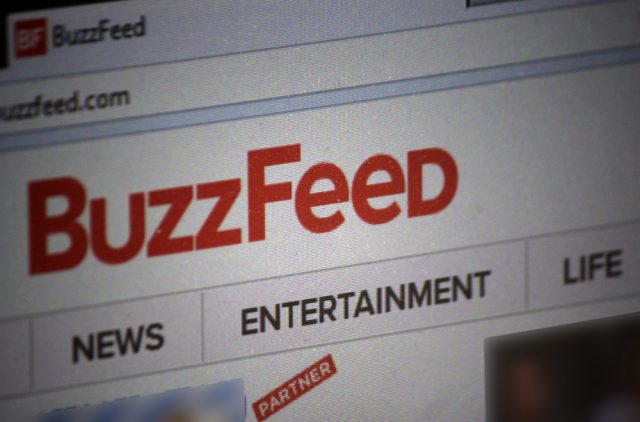 Buzzfeed is in the middle of a defamation lawsuit brought against them by a Russian executive who was named, along with his company, in the controversial dossier the site published that featured unconfirmed information regarding President Donald Trump's ties to Russia. Buzzfeed is trying to get the lawsuit dismissed, and plaintiffs Aleksej Gubarev, XBT Holdings S.A., and Webzilla, Inc. filed a hilariously titled opposition to Buzzfeed's motion. In a clear troll job, the court filing is titled, "SIX WAYS BUZZFEED HAS MISLED THE COURT (NUMBER TWO WILL AMAZE YOU) … AND A PICTURE OF A KITTEN."
While the filing isn't really in listicle form, it is pretty awesome.
The court filing focuses on how Buzzfeed misrepresented facts in their argument to get the lawsuit tossed. The popular website argued that Gubarev shouldn't be able to sue them in Florida, and that the case should be dismissed or moved to New York. Gubarev's lawyers countered by saying that Buzzfeed was less than truthful in their arguments, saying that despite what Buzzfeed says, they really "have extensive and continuing ties to Florida." Gubarev argues that Buzzfeed just thinks New York would be more favorable to them than Florida would be.
The case itself is based on allegations that the dossier that Buzzfeed published makes false and defamatory statements about him and his company, saying that they engaged in cyber attacks on Democratic Party leaders, and that Gubarev himself was recruited under duress by the FSB, Russia's federal security service.
Gubarev insists in his filing, "Not a single portion of this statement (as it applies to Mr. Gubarev, XBT, or Webzilla) has any basis in fact whatsoever." He says that no "entities linked" to him engaged in cyber attacks, and neither Webzilla nor XBT used porn traffic or botnets "to transmit viruses, plant bugs, steal data and conduct 'altering operations'" from anyone, including the Democratic Party.
For the record, Gubarev's attorneys note that they did include a picture of a kitten as an appendix to their motion.
ALEKSEJ GUBAREV V BUZZFEED Opposition to Motion to dismiss by LawNewz on Scribd
[Image via 360b/shutterstock]
Have a tip we should know? [email protected]