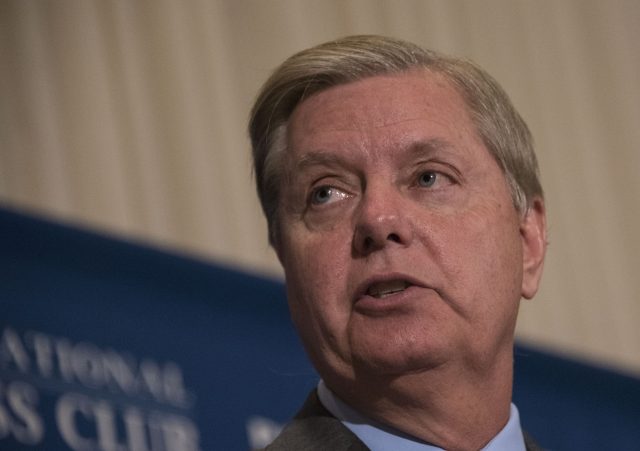 A top former member of the well-known "Gang of 14" group of bipartisan Senators who came together in 2006 and essentially cut a deal that saved the 60 vote Senate filibuster rule for federal judicial nominees is now suggesting the time for the old Senate procedure has passed.   This development came as Senate Majority Leader Mitch McConnell reportedly has finally persuaded at least 51 moderate Republicans to be ready to vote in the event he changes Senate rules like his predecessor Harry Reid did on several occasions — most notably to ram through Obamacare and with non-SCOTUS presidential judicial appointments.
Just as has happened throughout this country's history, one political party rarely remains in power in the Senate for a long period of time.  So, when Reid's Democratic Party finally lost the Senate in 2014, this was bours to happen.  And that loss was followed by Republicans shocking the political world in 2016 by taking back the White House with the ever-controversial Donald Trump.  So, naturally, that led to speculation that with Reid having opened the door for McConnell to entirely end the filibuster, it would all but ensure President Trump could appoint whomever Republicans wanted to replace Justice Antonin Scalia.
Rather than a nominee that would need to first require 60 votes to end debate and invoke cloture for a final vote, McConnell could simply change the rules like Reid had and only a simple majority of 51 votes would be needed to pass all SCOTUS nominees.
Lately, some Democratic Senators, such a Chuck Schumer, have been talking tough about filibustering current nominee Neil Gorsuch.  It remains to be seen whether this is just talk or if democrats are actually serious, but it renewed speculation that McConnell would change the rules.  And that reportedly received a major boost recently, according to The Daily Caller, who is reporting the consummate Senate dealmaker, compromiser and bipartisan "gang member" Sen. Graham of South Carolina is finally throwing in the dealmaking towel over a Gorsuch filibuster.
"I thought that the Gang of 14 was working and Harry Reid just chose to throw it over in 2013 and I don't. I don't. I don't see a desire. After a while you lose trust. You know. The 2013 rules change to me," Graham said to the online news outlet.
Adding, "[The Democrats] wanted to stack the D.C. Circuit Court. And Harry Reid said before the election when we all thought Trump was going to lose that he was going to change the rules."
Graham's loss cannot be overstated. He was constantly relied upon by Democrats to come to the table and work a deal. But he is seemingly out, even though his best friend and fellow dealmaker John McCain appears to remain somewhat optimistic that a deal will be reached.  He reportedly recently told reporter with the outlet, "I place some confidence in the judgment of our leadership. We'll make the decision when the time comes."  Though, he did confirm there was no appetite for another "gang" this around.
The Graham defection is by far the best indication yet that McConnell will finally step up and ensure that Gorsuch will take his seat on the Supreme Court bench, even if he only receive 51 votes.
[image via shutterstock]
Have a tip we should know? [email protected]