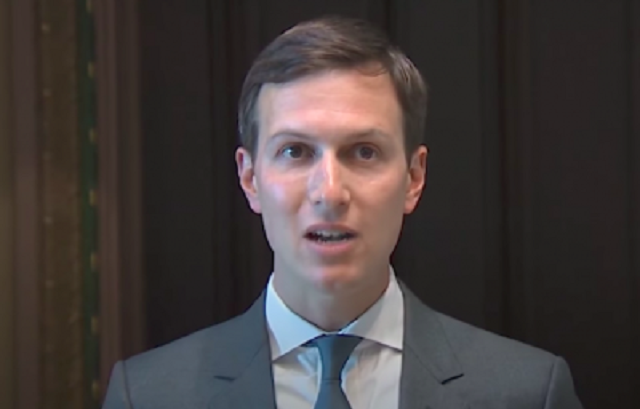 Investigators in the House and Senate Intelligence Committees and the Department of Justice are now looking into the Trump campaign's digital operations led by Trump's son-in-law Jared Kushner, according to a report published by McClatchy DC.  The investigators are reportedly examining whether the operations helped to guide Russian voter targeting cyberattacks and fake news propagation to affect coverage of Trump's campaign opponent, Hillary Clinton.
According to sources with knowledge of the inquiries, the investigators are probing whether the Trump campaign guided Russian hackers towards key states and districts where Clinton was experiencing weak voter support in areas she was expected to have strongholds in.  One source noted the investigators' doubt in Russia's ability to act without some assistance, saying that Russians were unlikely to "know where to specifically target" independently.  The investigation is also determining whether the campaign played a part in helping Russians hack into email accounts of Democratic officials and publicly releasing thousands of messages.
Russian hackers were reported to use robotic commands called "bots", which would spread fake news stories across social media platforms, including a debunked story of a pedophile ring at a D.C. pizza shop (infamously known as Pizzagate), which was widely shared on social media during the final weeks of the campaign season.
The ranking Democrat on the House Intelligence Committee, Representative Adam Schiff of California, has affirmed the Committee's interest into opening their investigation further, telling McClatchy that he aims to determine whether "fake or damaging news stories" were "coordinated in any way in terms of targeting or in terms of timing or in terms of any other measure…with the [Trump] campaign."
Jared Kushner was reported to be "under FBI scrutiny" back in May.
[Image via screengrab]
Have a tip we should know? [email protected]