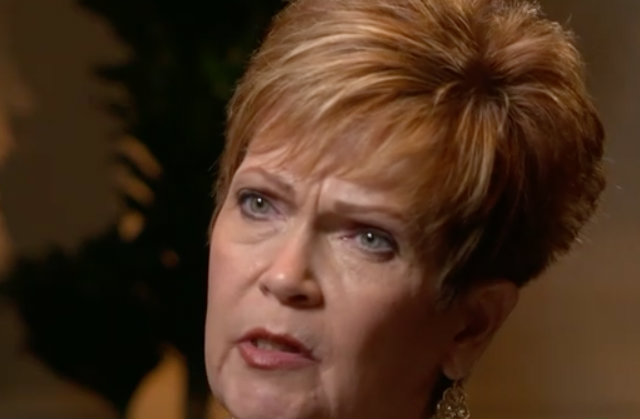 Roy Moore accuser Beverly Nelson and attorney Gloria Allred are holding another press conference Friday. This time, it is an attempt to prove that the Moore's alleged signature in Nelson's yearbook is real. Their statement obtained by Law&Crime said they have a forensic handwriting expert who analyzed it. His report was to be distributed at the event scheduled for 1:30 p.m. EST at the Renaissance Concourse Atlanta Airport Hotel in Georgia.
Nelson caught flak Friday morning after she told Good Morning America that she added "notes" under Moore's signature in her yearbook. She maintained that his actual handwriting proved he knew her back when he, as an adult, sexually assaulted her in her teens. Nonetheless, some pundits believe the admission about the notes will allow Moore to dismiss all the other allegations against in: In several reports, The Washington Post reported that several woman claimed that he, as an adult, tried to date them in her teens. One woman, Leigh Corfman, said he sexually assaulted her when she was 14.
Moore, who is running for the U.S. Senate in Alabama, denied these claims, saying these are politically motivated smear attacks by the outlet and by Democrats, and has gone on to criticize the "mainstream" GOP for trying to push him out of the race.
Some women said they were Dems, though Corfman, now an adult, said she voted for Republicans in the last three presidential elections. Nelson said she voted for Trump in 2016.
[Screengrab via ABC]
Have a tip we should know? [email protected]