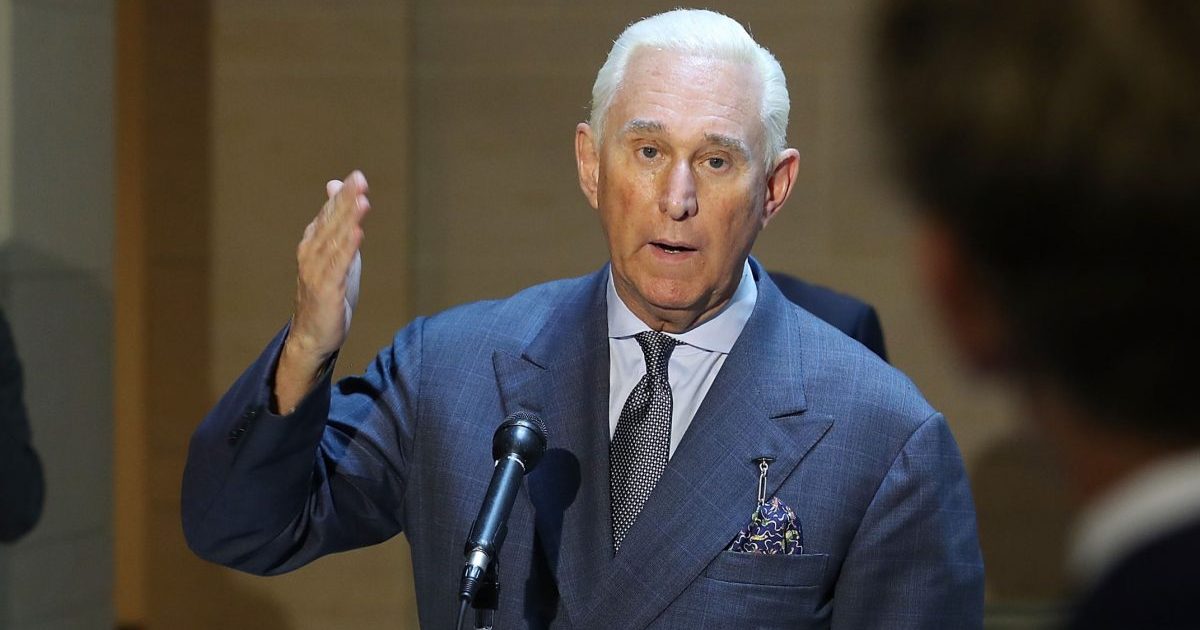 The inspiration behind the term "ratfucking" is keeping his options open. Former Donald Trump aide and avowed Richard Nixon aficionado Roger Stone is likely going to mount his defense against felony charges in Washington, D.C. by going on the offense.
Against whom? Astute readers have probably already guessed the foe.
Following in the footsteps of his former friend and compatriot, Jerome Corsi, Stone telegraphed his intention to attack the integrity of special counsel Robert Mueller–and the special counsel's focus on the defendant in a three-page filing submitted with the U.S. District Court for the District of Columbia late Thursday.
The filing notes:
The Court is inquiring about the nature and number of motions. While the defendant cannot say with specificity or certainty at this point in the proceedings, the defendant and counsel can advise that we may file a motion regarding selective or vindictive prosecution. We may file a motion to dismiss regarding error in the grand-jury proceeding.
Stone has repeatedly suggested that he's being framed by Mueller–recently by way of a controversial Instagram post that legal experts said was likely a violation of the current gag order imposed against him.
It is not immediately clear what the grand jury "error" allegation might refer to–though Stone and his allies have publicly groused about CNN's presence at Stone's early morning arrest.
The court filing was stylized as a response to the court's February 27 order explaining that Stone "must inform the Court by March 7, 2019 if he intends to file any motions."
"Defendant's notice need not set out the specific grounds for any proposed motion," Judge Amy Berman Jackson clarified, "the Court is simply inquiring as to the nature and number of motions the defense anticipates it will file."
The filing also suggests that Stone could mount a Fourth Amendment defense.
"Counsel for Defendant may file one or more motions to suppress," the court document notes.
Light on specifics, the motion explains that there is a massive amount of discovery material to be sifted through and that the specific motions to be filed will be informed by what that data reveals.
Again the motion:
The defense's ediscovery vendor identified approximately 2.23 million pages of "Load Ready" data provided by the government, including the "Hot Documents" identified, without warranty, by the government. There is approximately another 4.5 Terabytes of "Non-Load" ready data provided by the government that is in the process of being filtered and prepared for review.
"It is difficult to anticipate the number of motions relating to discovery, suppression, or other issues at this point," Stone's defense motion concludes.
[image via Mark Wilson/Getty Images]
Have a tip we should know? [email protected]