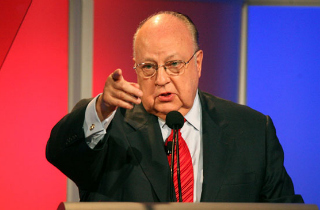 Los Angeles based attorney Charles Harder is a busy man. First, he represented Hulk Hogan and won a $140 million defamation suit which resulted in Gawker's demise. Then, he was hired by Melania Trump and filed a $150 million lawsuit against The Daily Mail which led them to retract a story. Now, the libel lawyer has been retained by former Fox News CEO Roger Ailes to represent him in possible legal action against Gabriel Sherman, a reporter for New York Magazine, LawNewz.com has confirmed.
"New York Media and Gabriel Sherman were contacted by Charles Harder on behalf of Roger and Elizabeth Ailes, asking that we preserve documents related to the Ailes, for a possible defamation claim. The letter sent by Harder was not informative as to the substance of their objections to the reporting. Sherman's work is and has been carefully reported," Lauren Starke, a spokesperson for NY Mag said in a statement to LawNewz.com.
Sherman is best known for his series of articles accusing Roger Ailes of sexually harassing multiple woman. He's been a constant thorn in the side of Fox News ever since publishing Ailes' unauthorized biography. The network even reportedly had a massive opposition research file on Sherman. In the journalism world, he's been praised for exposing the alleged culture of sexual discrimination at Fox News.
In recent days, Ailes's two other attorneys also stepped up their attacks on Sherman. "Gabe Sherman is a virus, and is too small to exist on his own, and has obviously attached himself to the Ailes family to try to suck the life out of them," Mark Mukasey, who is representing Ailes in a sexual harassment case, said in an interview with The Daily Beast. .
It is not clear if Harder will file a lawsuit against New York Magazine or Sherman. However, Harder has been in contact with the magazine.
We updated this article at 5:20 pm with a statement from NY Mag.
Have a tip we should know? [email protected]
Rachel Stockman - Editor in Chief / On Air Host