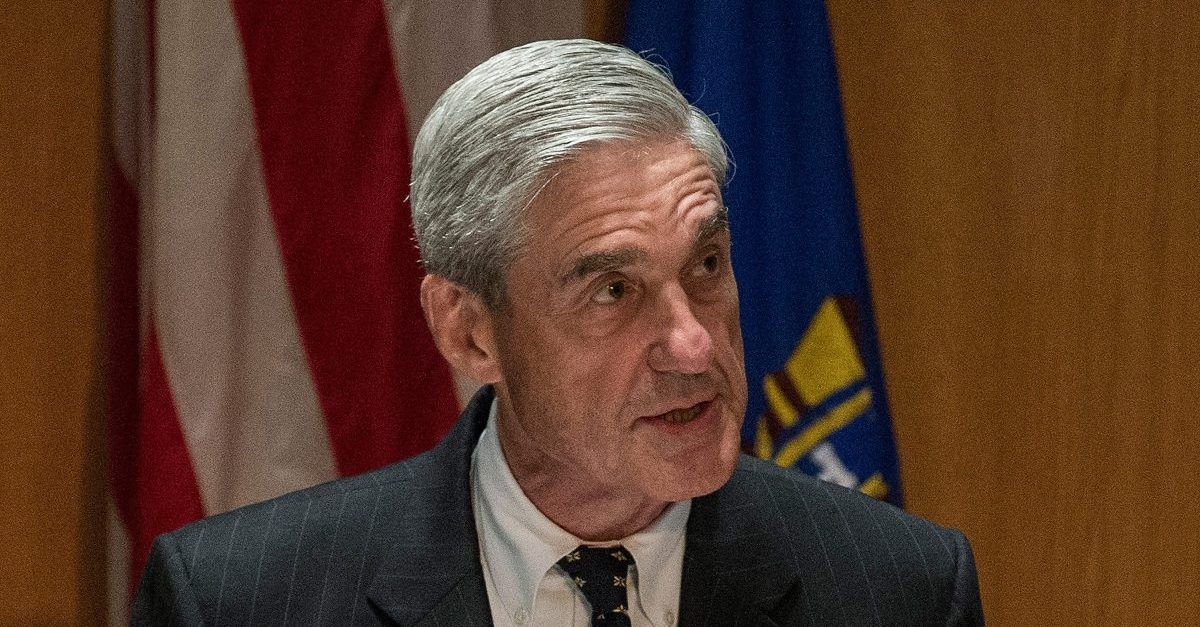 Special Counsel Robert Mueller's office submitted a filing in Washington, D.C. federal court on Monday ahead of Paul Manafort's sentencing for his money laundering case. Manafort pleaded guilty in D.C. after a jury found him guilty in a related case in the Eastern District of Virginia (EDVA). It seems pretty clear Mueller wants the former Trump campaign chair to face a tougher punishment than he just received in the EDVA case.
In an "I'm-just-gonna-leave-this-here" move, Mueller's prosecutors Andrew Weissmann, Jeannie Rhee, and Greg Andres filed a one-paragraph status report with D.C. District Judge Amy Berman Jackson, saying:
The United States of America, by and through Special Counsel Robert S. Mueller, III, files this status report to apprise the Court of a recent development in United States v. Paul J. Manafort, Jr., No. 1:18-cr-83 (E.D. Va.) that is pertinent to this Court's upcoming sentencing decision. Attached to this status report as Exhibit A is the transcript from the sentencing hearing on March 7, 2019.
Mueller's team then attaches the 96-page transcript of Manafort's sentencing hearing, where Judge T.S. Ellis III went far below the sentencing guidelines, giving Manafort a punishment of just 47 months for his tax and bank fraud case.
RELATED: Here Are the Most Eye-Popping Moments in Nearly 100 Pages of Transcripts From Manafort's Sentencing
The Special Counsel's Office prosecutors did not provide any argument or request in their filing, simply stating that Manafort's sentencing in the EDVA case is "pertinent" to Judge Jackson's sentencing decision, which is expected to be announced on Wednesday.
Manafort faces up to ten years in prison in the D.C. case, for conspiracy against the United States and conspiracy to obstruct justice, in a case where he was accused of laundering money he earned while working in Ukraine, as well as witness tampering.
With the light sentence in the EDVA case, where Manafort had faced up to 24 years and got less than four, Mueller and his team are clearly hoping that Jackson will issue a sentence on the higher end in the D.C. case, or at least make this sentence run consecutive to the sentence in the Virginia case.
Mueller files T.S. Ellis transcript in DC by Law&Crime on Scribd
[Image via Andrew Burton/Getty Images]
Have a tip we should know? [email protected]