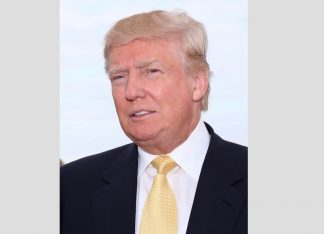 Boston Police Commissioner Bill Evans told a local host on Monday morning he found it "troubling" that someone decided to spray paint the side of building with a message encouraging people to harm Donald Trump supporters.
A message spray painted in large white letters spanning more than 20-feet across the side of the School of the Museum of Fine Arts read, "Kill your local Trump supporter," according to the Boston Herald.
Republican State Rep. Geoff Diehl, a state Trump campaign co-chair, told the newspaper he believes the graffiti is part of a larger trend of efforts to intimidate Trump supporters throughout the election campaign.
"It's been a disturbing trend in this presidential cycle that there's been people recruited from the left to attack Trump rallies and now we're seeing what is turning into desperation on the side of the Clinton campaign to bully Trump voters into not coming out on Tuesday," Diehl said.
Boston graffiti urges violence on Trump backers https://t.co/jATbfIlvHm pic.twitter.com/jpAWUKDyzg

— Boston Herald (@bostonherald) November 6, 2016
The message was quickly painted over on Sunday and police they do not know who is responsible for the graffiti, but promised they searching for the vandal.
On Monday morning, Commissioner Evans told WBZ News Radio 1030 the graffiti was "troubling" and said police will be out in large numbers on Tuesday to ensure everyone can exercise their right to vote.
"We always have officers at the polling places, and they'll be working with the personnel at the polling places to make sure things are very orderly," Evans said. "Obviously, we know it's heated, and we'll do our best to keep the peace."
[image via JStone via screengrab]
Have a tip we should know? [email protected]