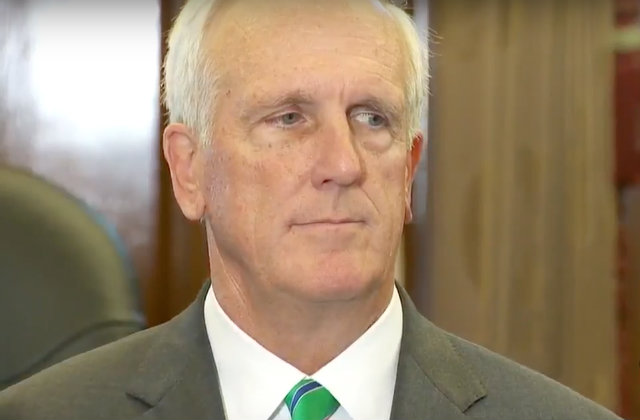 In June, the Attorney General of Tennessee, a Republican, signed off on a promise to sue President Donald Trump if the Deferred Action for Childhood Arrivals policy wasn't repealed. Now, though, he's pulled back his threat and wants DACA beneficiaries to get a chance at citizenship.
"Many of our DACA recipients, some of whose records I reviewed, have outstanding accomplishments and laudable ambitions, which if achieved, will be of great benefit and service to our county," Hebert H. Slatery III wrote in a letter dated Friday. His message was addressed to his state's representatives in the U.S. Senate, fellow Republicans Lamar Alexander and Bob Corker.
BREAKING: Tennessee Attorney General shies away from pushing lawsuit w/ 9 other Republican state attorneys general pic.twitter.com/L7gOKnsoWM

— Evan Rosenfeld (@Evan_Rosenfeld) September 1, 2017
Slatery originally joined officials from 9 other states, urging President Donald Trump to phase out the DACA, a policy started by Barack Obama. It shields almost 800,000 undocumented immigrants who came to the states as children. Trump, despite running for office on a hardline immigration policy, wasn't very specific on his plans for DACA, saying in February that he'd handle it with "heart."
Recent reports, however, show that Trump has decided to repeal the program. The White House has scheduled an announcement on DACA for Tuesday.
In Friday's letter, Slatery explained his original threat of lawsuit as being in support of the rule of law. He said DACA interfered with Congress' authority, and that the Executive Brand should back off. He's supporting a bill from Sen. Lindsey Graham (R-South Carolina) and Sen. Richard Durbin (D-Illinois), which is designed to give DACA beneficiaries, commonly known as DREAMers, permanent legal status and therefore a chance at citizenship.
Trump's decision on Tuesday might set him up for some friction with Congress. Speaker of the House Paul Ryan (R-Wisconsin) said Friday that the president shouldn't repeal the program, and should instead let Congress pass legislation.
Have a tip we should know? [email protected]