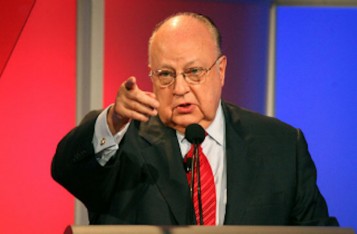 Fox News may be under investigation for possible securities related violations for not disclosing settlements to shareholders that were reached in connection with sexual harassment claims made against Roger Ailes.
Federal prosecutors investigating Fox News for securities violations over Roger Ailes? Story coming!

— Eriq Gardner (@eriqgardner) February 15, 2017
Last year, the longtime former head of Fox News, Roger Ailes, was essentially forced to resign after a number of women who formerly worked at the network alleged they were victims of his sexual harassment.  As the story unfolded, several reports came out that Ailes had reached settlements with women in the past that were allegedly paid with Fox News funds.   It now appears that those settlements may lead to more trouble for Ailes and his former company.
The Hollywood Reporter published an article on Wednesday that claims the Securities and Exchange Commission has opened an investigation into the company as a result of the settlement payments not being disclosed to shareholders.
Will report more soon https://t.co/NGSNNGQloG

— Eriq Gardner (@eriqgardner) February 15, 2017
A lawyer for former Fox News personality Andrea Tantaros told the website that his client received a subpoena from the U.S. Attorney's office.
Andrea Tantaros lawyer says he has gotten subpoena from Preet Bharara's office. Grand jury said to be empaneled.

— Eriq Gardner (@eriqgardner) February 15, 2017
The lawyer seems to indicate that he wants to see a federal racketeering lawsuit brought against Ailes and Fox News over its practices.
If the lawyers comments are accurate (a Fox News attorney in the courtroom reportedly called the allegations "beyond the pale"), the investigation would likely stem from Fox News' failure to notify investors about the settlement in its 8 — K report.  Publicly traded companies are required to file an 8 — K report, also known as a "current report" in order to update shareholders regularly about major events inside the company that shareholders should know about.
5:00 PM UPDATE:
A Fox News spokesperson released the following statement to LawNewz:
The court granted FOX News' motion to send Andrea Tantaros' case to arbitration, where it always belonged, and rejected her counsel Judd Burstein's histrionics. Apparently one of Mr. Burstein's other clients has received a subpoena. Neither FOX News nor 21CF has received a subpoena, but we have been in communication with the U.S. Attorney's office for months — we have and will continue to cooperate on all inquiries with any interested authorities.
This is a breaking news story and we will update it with more information as it becomes available.
[image via screengrab]
Have a tip we should know? [email protected]