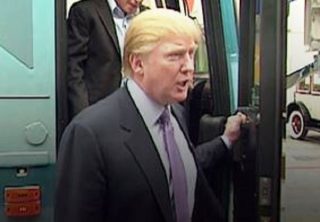 A USA Today investigation of lawsuits involving Donald Trump turned up 20 cases where women accused either Trump or his companies of mistreatment, according to a new report. The cases involved testimony from a number of female Trump employees. Here are a few examples:
One female supervisor recalled how she was told to fire a woman because Trump thought she was fat.  She refused, even though her boss threatened to punish her for not following orders.
A supervisor of the Trump Kids Club a Florida resort said in court and in complaints that she was fired after she told human resources and a supervisor about a manager who made unwelcome sexual advances towards her. Jill Martin, assistant general counsel for the Trump Organization, said the claim was "without merit."
A female server at a restaurant in Chicago's Trump Hotel and Tower reportedly complained to her supervisor about a male chef's "unwanted and offensive touchings." She was fired two weeks later and then sued. Trump settled the case in 2010.
A waitress at a Trump club in California claimed that Donald himself would always ask her, "Are you still happily married?" and had her pose in pictures with him. She said that she didn't do anything about it at the time because of how powerful Trump is.
And then, of course, there's Jill Harth, who accused Trump of sexual assaulting her when they had business together in the 1990s. Harth gave LawNewz a detailed account of her interactions with Trump, including allegations that he tried to rape her in his daughter's bedroom at Mar-a-Lago. Trump told LawNewz that Harth's claims weren't true, saying, "It's ridiculous, I've never touched this woman."
The USA Today report comes on the heels of a released recording showing Trump using vulgar language while discussing his own sexually aggressive treatment of women during a conversation with Access Hollywood's Billy Bush. On top of that, there are rumors that other recordings exist, after a former producer of The Apprentice tweeted that there is "far worse" out there than the Access Hollywood tape.
[Image via screengrab]
Have a tip we should know? [email protected]